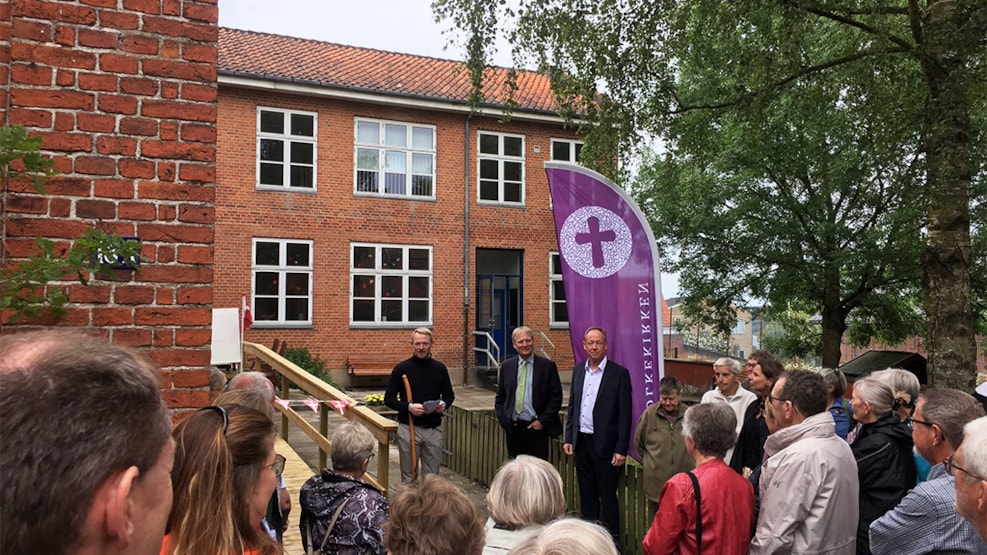 Viborg Pilgrim House Herberget
Viborg Pilgrim House, also known as "Herberget," is an accommodation open to all pilgrims and hikers. The house is furnished with comfortable dormitories, a spacious dining room, and a cozy lounge.
The hostel is furnished with dormitories, a dining room, and a cozy lounge. There are 22 beds in the dormitories, and guests have the opportunity to take a shower, cook, and relax both indoors and outdoors in the courtyard.
Pilgrims and hikers are welcome every day, with check-in between 5:00 PM and 7:00 PM. If the hostel is closed, you can contact +45 29 16 60 55.
The price for one night is 100 DKK, with a maximum of 2 consecutive nights.
The values of the hostel are based on the principles of the Danish National Church, but everyone - regardless of faith - is welcome in the house.
See what others are sharing on Instagram
#hærvenejen #visitviborg #visitaarhusregion