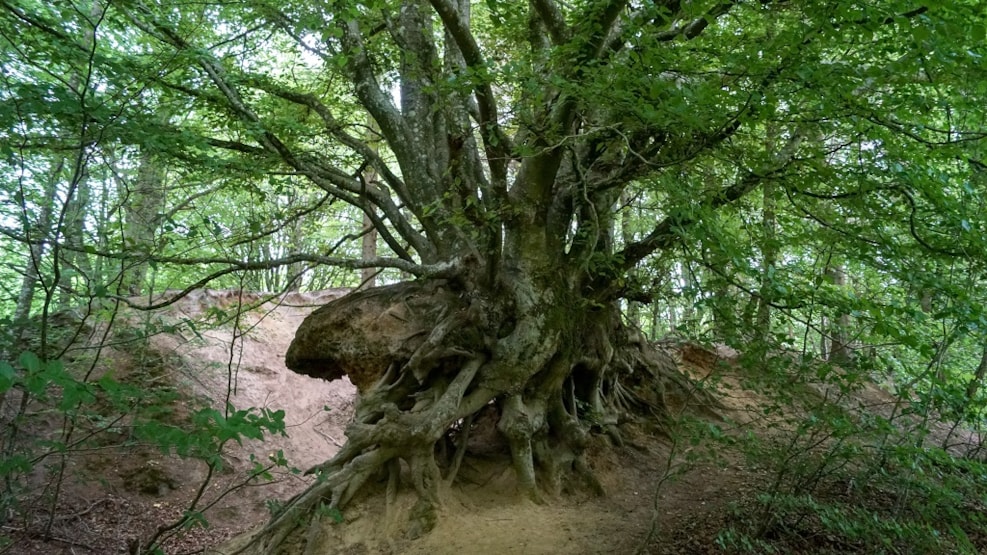 Søheden Forest Complex
The forest area is the largest in the municipality of Brønderslev
The natural resort Søheden Forest is a beautiful union of Søheden Plantation and the forest Lunken. The common name became Søheden Forest, and the resort offers you a true adventure of varied, hilly nature in the middle of the Jyske Ås.
Søheden was restored in the period from the years 2011 to 2015 with a fokus on offering great facilities for the family picnic trip and the quiet forest hiker. In 2014, the forest was preserved.
Søheden Forest complex is located 15 kilometres north of Brønderslev city and makes up the northernmost part of the Jyske Ås. Just south of Søheden and Lunken you find Pajhede Forest and Nymølle Brook.
Lunken houses Lunken Naturskole, which hosts many nature events throughout the whole year.
Pack your backpack with a sleeping bag and try an overnight stay in the new shelters on the hill just beside Lunken Naturskole. At Lunken Naturskole you will find toilet facilities. You can have a lovely campfire and cook over open fire and watch a clear, undisturbed night sky above. Listen to the trees and the animals of the forest. A trip to Lunken is a journey for all the senses.
Are you not keen on spending the night in the open, but still wish to enjoy the beautiful nature, you should explore the many hiking trails of Søheden Forest. You will find a lovely combination of natural trails, established, easily accessible hiking trails, and the Northern part of the national hiking trail Hærvejen takes a loop in through Søheden Forest.
Søheden and Lunken is a perfect breathing space for the whole family, and the playground invites the small ones to play and have hours of fun. In the summer, they might catch tadpoles in the pond.
Read more about activities, events, wildlife and vegetation, history and practical information at: http://naturstyrelsen.dk/naturoplevelser/naturguider/soeheden-skov/