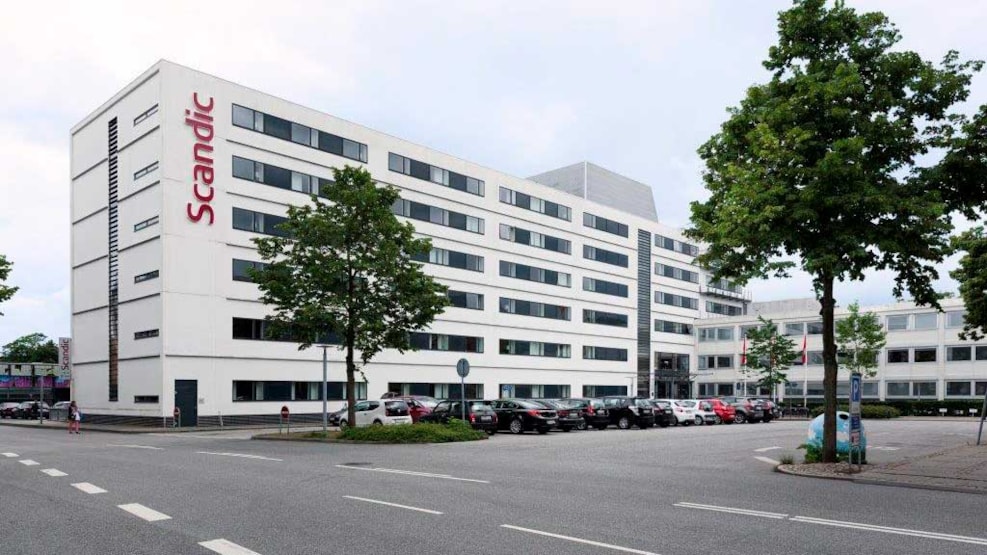 Green Experience
Scandic Aalborg City
Scandic Aalborg City is centrally located in Aalborg and has direct access to the Aalborg Congress and Culture Centre. Furthermore, the train- and bus station are only 100 meters away from the hotel.
When you stay at Scandic Aalborg City, you are in the centre of town. The many shops and restaurants of the city are just around the corner. The hotel has 168 light, modern and well-equipped rooms. Furthermore, if you wish to relax and treat your body after a long day, the hotels offers physiotherapy, massage or acupuncture through the Trillium Institute.
Denmark's only Nordic Swan Ecolabel hotel chain strives to give visitors a sustainable stay on both Scandic Aalborg City & Scandic Aalborg Øst. Enjoy breakfast in the restaurant, where guests who want a vegan, gluten free and lactose free can start the day of right. With an increased focus on local ingredients, you can enjoy fresh fish or a good Angus steak, both from danish suppliers. The Scandic chain has a UTZ certification, which is supported by the largest international sustainability program for coffee - without toxic chemicals and with environmental considerations, while ensuring coffee farmers better economic and social conditions
If you feel like getting some exercise, a jog through the woods of Skovdalen is very recommendable. The park is just a few minutes away. You can also visit the fitness centre Fitness World, which is located near the hotel.
As a part of the Aalborg Congress and Culture Centre, Scandic Aalborg City can accommodate meetings and conventions for up to 2400 delegates. 
Read more about Scandic Aalborg City...