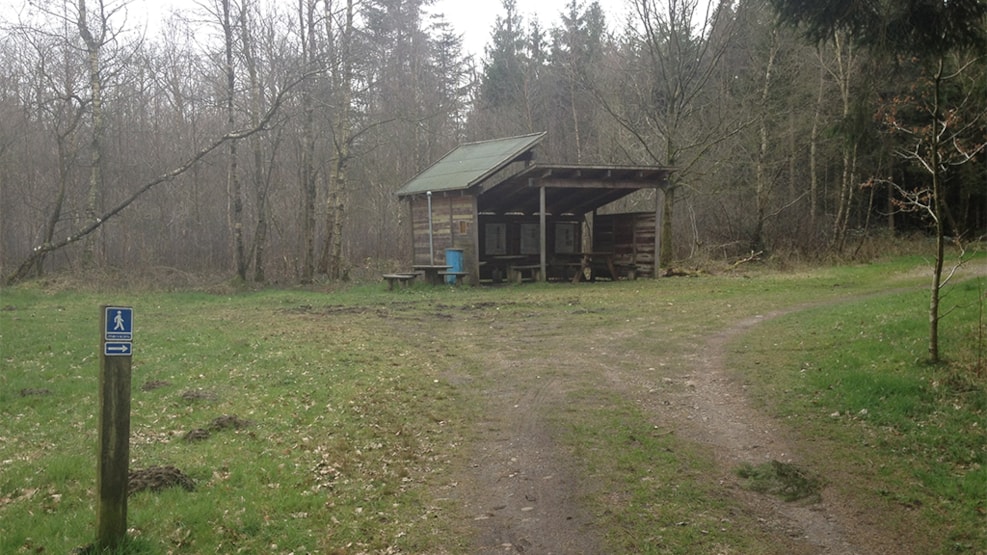 Pilgrim's shelter in Skodborg Præsteskov
The pilgrim's shelter in the woods of Skodborg Præsteskov offers tables and benches, under roof as well as in the open, where you are welcome to take a rest from your hike and enjoy your food. 
The pilgrim's walking rod in the middle of the round table doubles as a sundial. The shape of the pilgrim's shelter is furthermore inspired by the churches along the Ancient Road pilgrim route.
Next to the shelter there are information boards about the nearby sights.
Sleeping in the shelter is not permitted.
Distance
Hiking route The Ancient Road Hærvejen 0 km