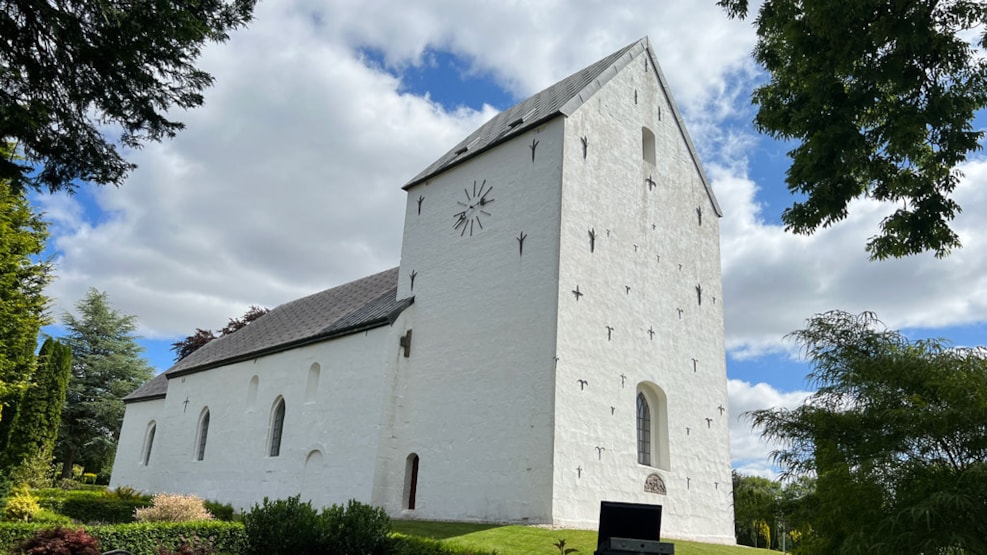 Nørre Snede Kirke (Nørre Snede Church)
Nørre Snede Church is a Roman church build with Gothic modifications and can be dated back to the 12th century.
Especially interesting is the baptismal font with double lions in high relief. It is very beautiful baptistery, that has been shown on international exhibitions in for instance Berlin and New York in the 1960's.
Should you be interested in visiting the church, you are very welcome to do so. During the summer period the church is open from 7am - 6pm.