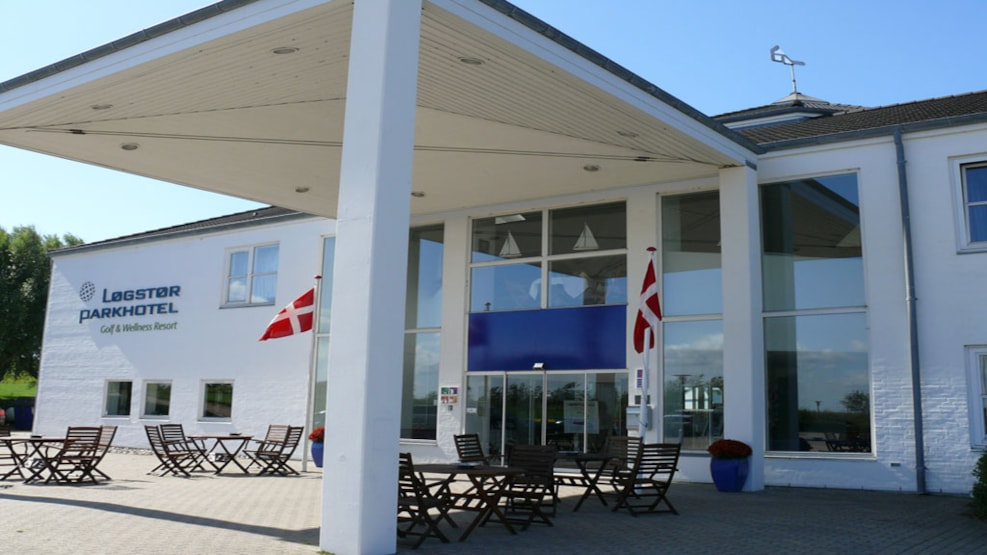 Løgstør Parkhotel
Løgstør Parkhotel and Wellness is a modern hotel – beautifully located by the Limfjord in the middle of nature in Himmerland. Here, you can both visit a forest, a beach, and a moor.
The hotel has 77 spacious rooms, which either have a view of the Limfjord or the city of Løgstør or a private terrace.
Løgstør Parkhotel is known for the excellent food art which has its roots in the French and Nordic kitchen, where the focus is on high quality and the best ingredients the season has to offer – usually from the local area and served with a twist.
The hotel is ready to host your next party – whether it is a christening, a wedding, or a conference.
Spa and wellness
The hotel has a large wellness area of 500 m2. Here, you will find saunas, spa baths, a jacuzzi, a heated swimming pool, a steam bath, etc.
Golf stays at Løgstør Parkhotel
Are you looking for a place to stay, while you are playing golf? By staying at Løgstør Parkhotel you will get access to 4 different golf courses for approximately half price, you will get a delicious dinner or buffet every night, an overnight stay, and a morning buffet. The price is the same whether you are spending one night or several nights – from only 699,- DKK pr. Person.
Meetings and conferences
Løgstør Parkhotel was originally a meeting and conference center, which is also why you will get 4-star conference facilities if you choose to host your next meeting or conference here.
We can offer meeting rooms of all sizes hosting from 8 to 200 people at once.
During your meeting, you can enjoy a break at the terrace and afterward, you will have the wellness area to relax or go for a swim – so remember your bathing suit!