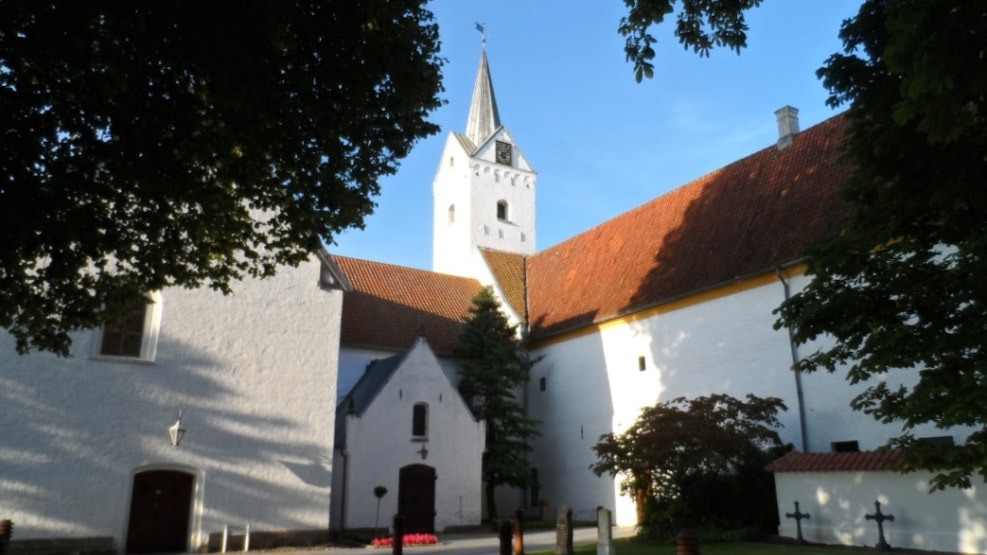 Dronninglund Church
Originally the church was built in the Romanesque style, but during centuries the church was extended and thus more styles can be recognized from the furniture and building.

The church contains rare frescos from about 1500 and only here can among other things be seen the 9 heroes in church iconography. On the gallery can be seen pictures of the seven heathen Gods, who symbolize the seven weekdays, and all in all the church has been richly decorated with old art.

Several royal persons have been attached to the church, like that Princess Sophia Hedvig. Around 1719 she let at thorough restoration of the church take place. Queen Margrethe I gave rich gifts to the church and castle, and The Margrethe-oak, in the park of the castle, is said to be planted by the Queen.