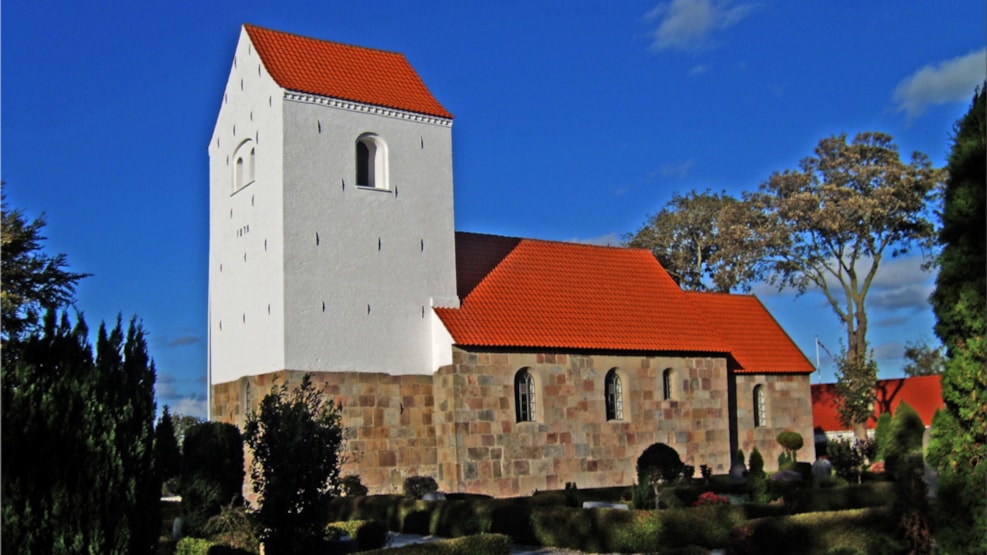 The church of Skivum
In the church of Skivum you find a carved figure of The Virgin Maria and Her Infant. It dates back to a Catholic altarpiece from about the year 1475. The altarpiece is a wingtablet from 1590, which has the Crucifixion as the centrepiece.
On the pulpit from the 17th century you see paintings representing the virtues. There is a runic stone in the porch, and in the southside of the chancel is an ashlar with a chessboard. General opening hours: Daily Monday-Saturday.