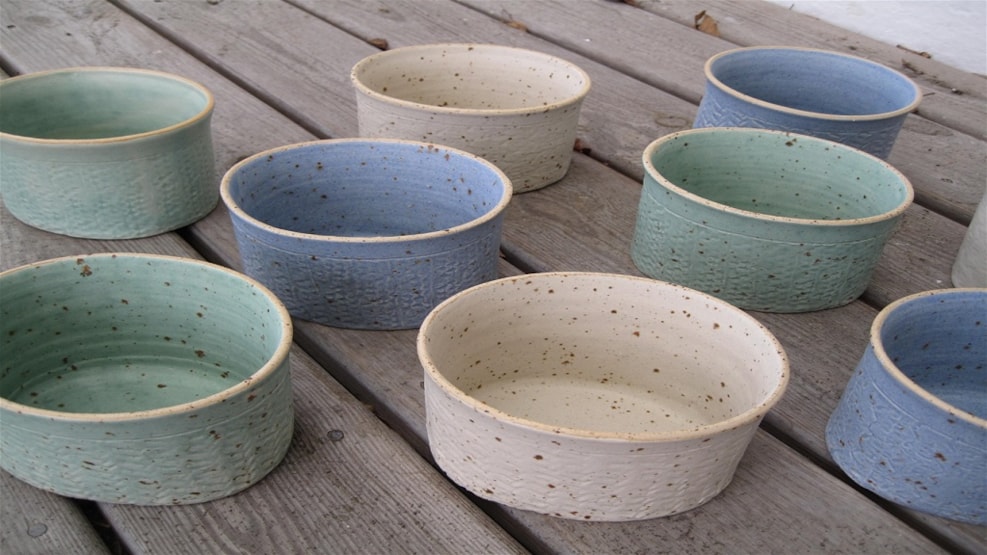 Ceramicist Rikke Barlebo
At the edhe of the idyllic forest Dronninglund Storskov, you will find the pottery shop and ceramic workshop of Rikke Barlebo. In the open workshop, it is possible to gain an insight into the fascinating work process of the artist.
Rikke Barlebo was introduced to the clay and the art of ceramics bypotters Ebby Malmgren in Annapolis and Estelle Halper in White Plains, New York, back in 1973. Since then, she has found joy in experiencing the many creative ideas come to life between her hands. Rikke Barlebo works with utility items and unique specimen within stoneware and pottery and decorates most often with clay in a ray of beautiful colours.
The inspiration, Rikke receives from the surrounding nature, and the view to Dronninglund Storskov has become a fixed part of her work. In her exhibitions, you will find both utility items and unique specimen, and Rikke Barlebo also gladly does individual jobs on request.
The pottery and workshop are open all year round by appointment, just call at tel. +45 42967007.