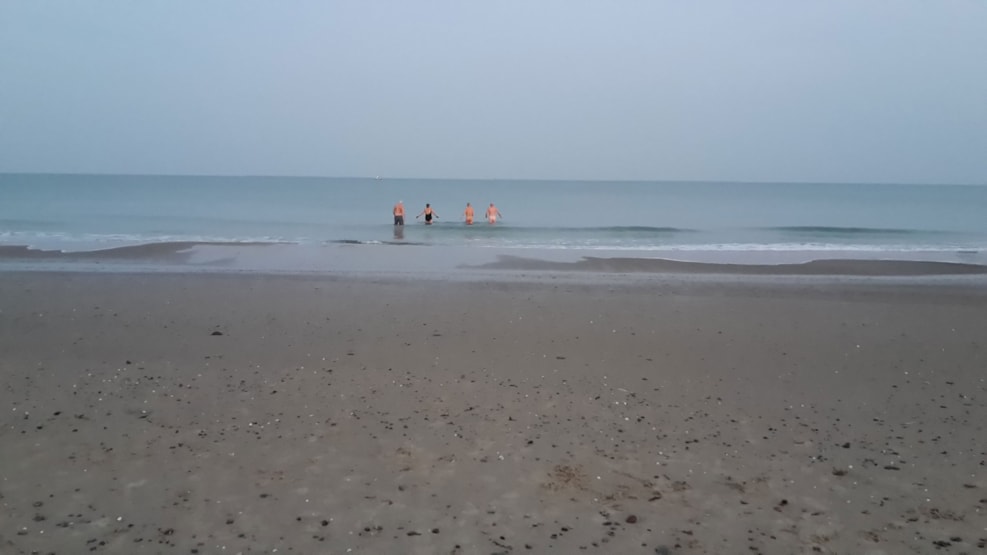 Winter swimming in Hirtshals
Winter swimming is popular - also in Hirtshals. The local winter swimming club "The Cold Girls & Boys" bathes from Husmoderstranden every morning year round. Everyone is welcome, and if you are inexperienced, you can get help and advice from the experienced swimmers.
Husmoderstranden is declared official winter swimmer beach and the water quality is therefore controlled all the year.