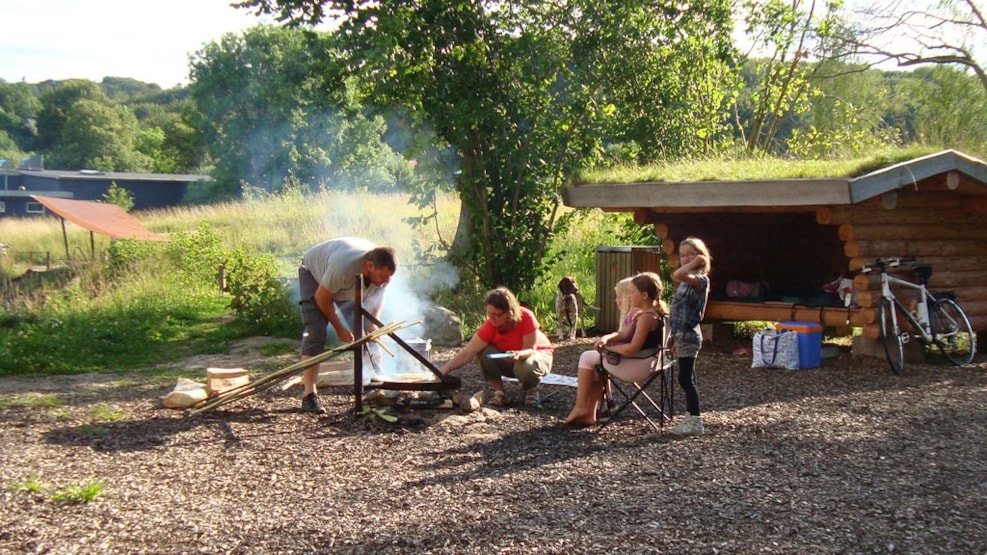 Vingsted - shelters
You can spend the night at one of three shelters by Vingsted watermill in Vingsted by the river of Vejle Å. Close by, you will also find a campfire site and tables/benches and a canoe jetty/slipway.  
There are two small shelters with room for 3-4 persons and a larger for 6-8 persons. By Vingsted Watermill there is access to water and toilets. Collecting firewood in the area is not permitted.
At Vingsted you can learn about aquatic life. Children can play in the shallow splash area and experience the world of wild sea trout through underwater viewing boxes.
You can also go for a walk in VejleMuseerne's reconstructed Iron Age environment (Vingsted Historic Workshop) or visit Vingsted Sø, where prehistoric weapons were sacrificed. You can also continue a few kilometres west to King Harald Bluetooth's mystic Ravning Bridge from the Viking Age.
Location
The shelter area is located about 50 metres east of the parking lot at Vingsted Watermill, Vingstedvej 58, 7182 Bredsten. The distance to the Bindeballestien Route (Regional Route No. 36) is about 100 metres.
Booking
Accommodation at the shelter is free. The site is managed by Vejle Municipality. You book online at udeliv.vejle.dk, but please contact teknikogmiljo@vejle.dk with any questions.