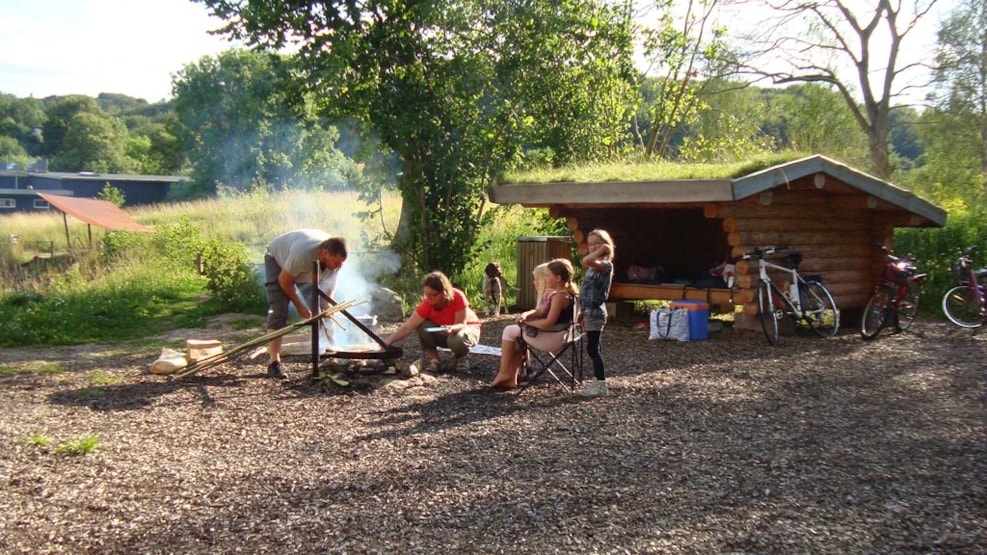 Vingsted – campfire site
The campfire site is located in a unique nature area at Bindeballestien and the meandering Vejle Å. There are small paths, tables and benches, shelters and campfire sites and access to toilets. The children can play in the shallow splash area, and from the unique "underwater box" you can get really close to the wild sea trout. The campfire site has room for 15 people.
Facilities: Campfire site, BBQs, tables and benches
Number of persons: Room for 10-15 persons in the open
Toilet: Yes, at Vingsted Mølle
Access to water: Yes, at Vingsted Mølle
Access to firewood: No, firewood collection is not permitted
Other facilities: Three shelters and two canoe places. Sailing permits for the river of Vejle Å can be purchased on this link: Book sejladstilladelse til Vejle Å - Vejle Kommune. You can explore the aquatic nature from the 'splash area' or use the underwater viewing box. There is easy access to the area for walking impaired.
Parking: Vingstedvej 58, 7182 Bredsten or Sportsfiskeriets Hus, Skyttevej 5, 7182 Bredsten