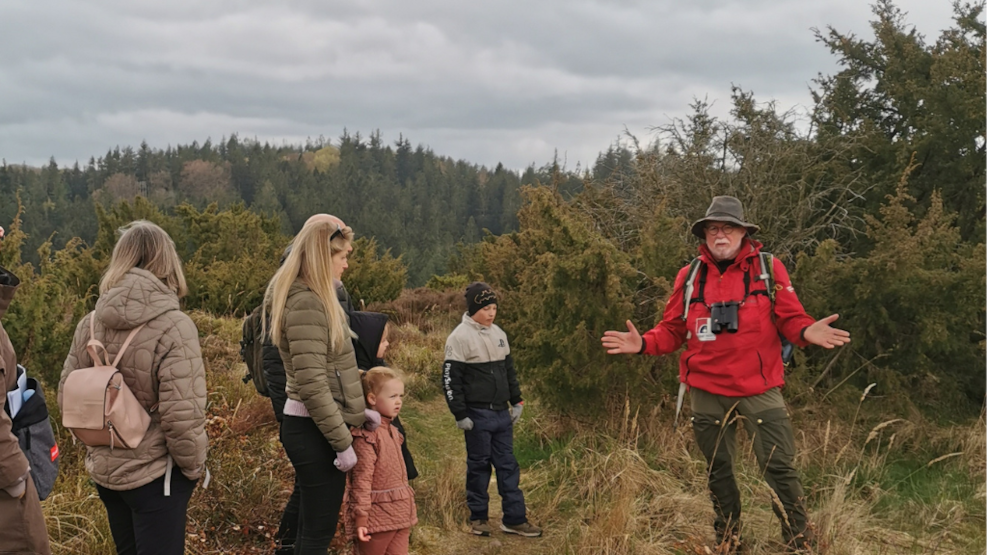 Vinges Vandring - guided hiking tours
Vinge Vandring is a specialist in planning exciting hiking trips where you can get in touch with nature and get to explore the amazing nature in Himmerland. 
The man behind Vinges Vandring is Jens Vinge, and he has a lot of knowledge about the nature and the local areas. He will be your guide on the hiking trips, and he will take you along to the many amazing hiking trails and show you the incredible nature in Himmerland. 
It is possible to go on a hiking trip in almost every part of Himmerland - and Vinges Vandring arranges trips to both Lille Vildmose at the East Coast, Rold Skov in the North, Mariager Fjord in the South and Louns Hede in the West. 
Himmerland has several certified hiking trails and Vinges Vandring will guide you on these trails and tell you about the nature, history and much more connected to the specific area.  
Vinges Vandring offers day-trips but do also arrange 5-days trips where you get to see all of Himmerland. 
Take a look at their facebook-site to see some of the hiking trips.