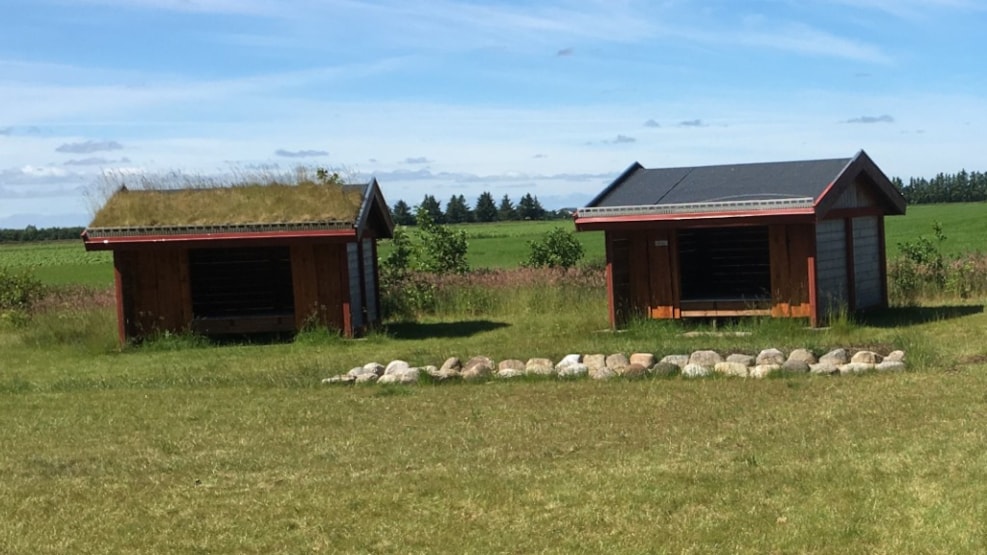 Vildmoseporten - shelters
Experience Centre Vildmoseporten - Shelter Area
Vildmoseporten is situated in the middle of Store Vildmose. Vildmoseporten contains an exhibition about Store Vildmose focusing on 4 areas: History - Nature - Raw Materials and Agriculture. The exhibition consists of photos and old tools, which have been used in the past. The centre is attended to by voluntary, unpaid persons. See more on www.vildmoseporten.dk. You have to pay for entrance to the exhibition.
In the field to the west of the farm, you will find a lovely area with 3 shelters and a place for a bonfire. Here you may enjoy bird song and the quiet nature. You fall asleep listening to the dying away twittering, and you wake up to the early twittering at dawn.
You will find water and toilet at the farm. Overnight stay is free - you just have to leave the area in the same condition as you would like it to be next time you come.