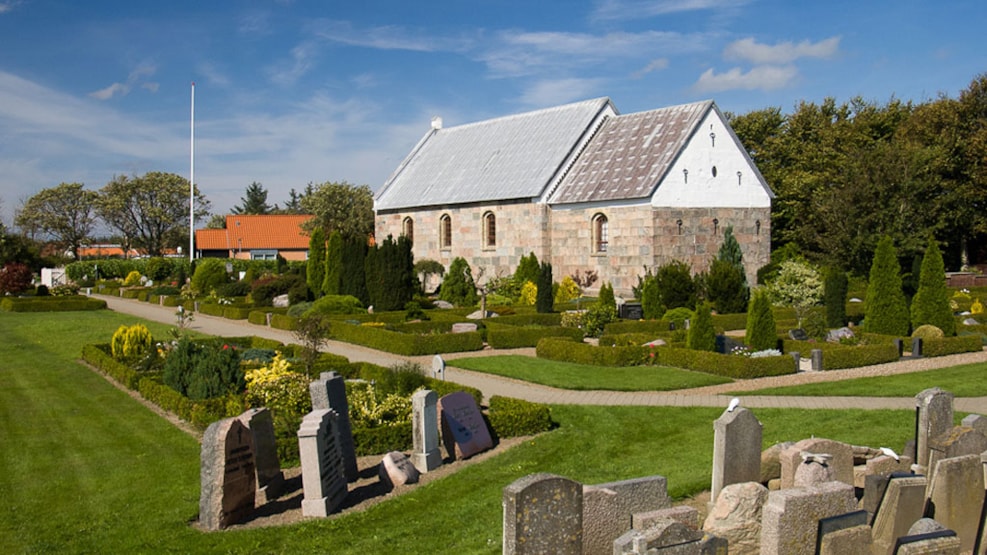 Vidstrup Kirke (Church)
Vidstrup Kirke (church) is Romanesque and has never had the tower. The Romanesque part consists of nave and choir, while the porch is late Gothic.
The original Romanesque altar was removed in the early 1800s and replaced with a new one built of brick. The old altar table cover plate is exhibited in the porch.
A wooden bell tower is placed northwest of the church.