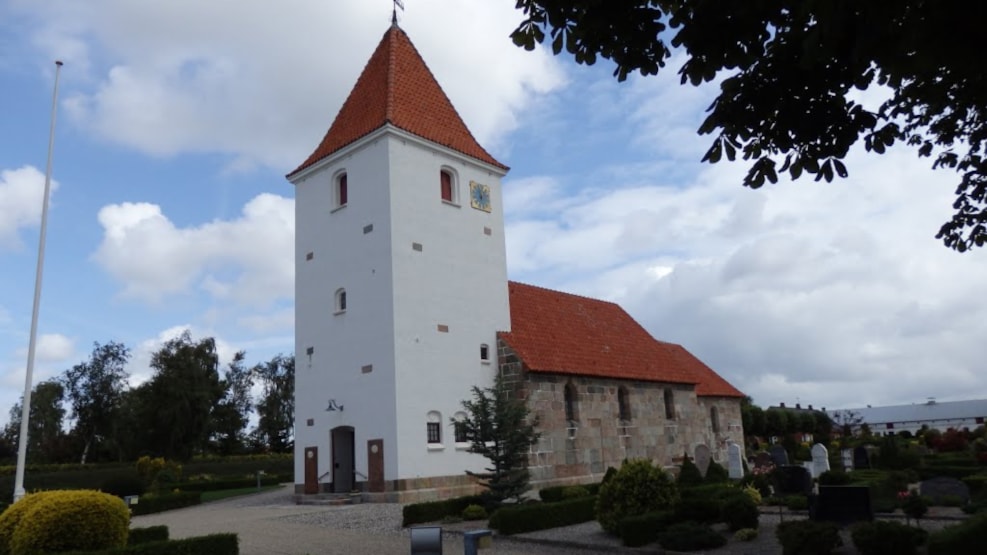 Vester Hornum Church
The former hundred church build in Norman style is build of granite ashlars with a tiled roof.

The westward tower was built in 11943 ans also serves as the church porch. The former porch to the north now serves as the morturay, In the south wall a walled-up door originally from a demolished church porch is evident. A former altarpiece made by Luice Ingemann, wife of the Danish psalmodist priest B.S. Ingemann, can be seen in the chancel. The present altarpice showing the Great Supper was found in the church loft when the church was being renovated in 1952.

In 1941 remains of a mural from the time immediately prior to the Reformation showing the Passion was exposed to the left of the chancel arch.