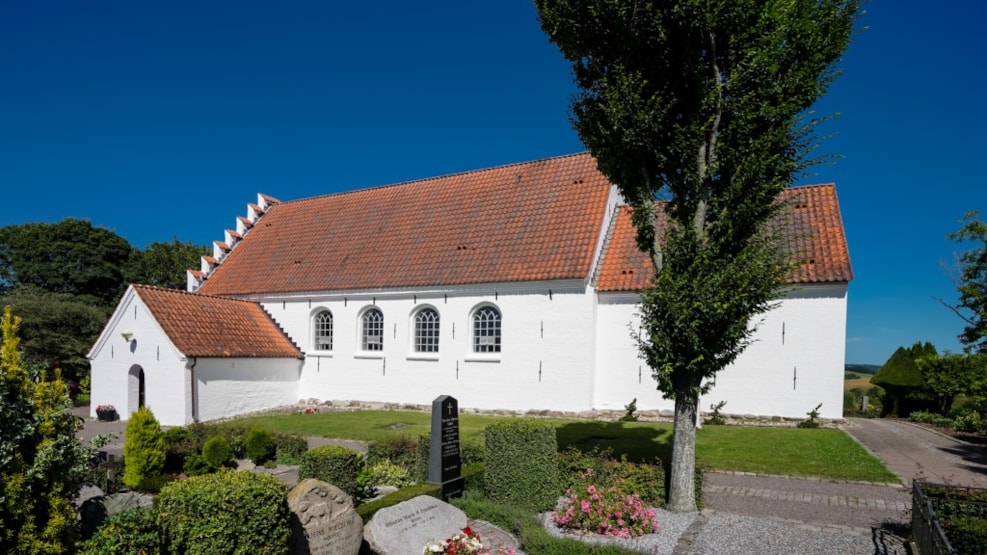 Understed Kirke
White-washed Romanesque church built in mediaeval large brick at the beginning of the twelve-hundreds.

The church, which is without a tower, is situated at the edge of Understed Bakker.

The little altarpiece from about 1700 in rich baroque style, comes from the chapel pulled down from Sæbygård Castle ? however with the painting "Christ as child of pain".