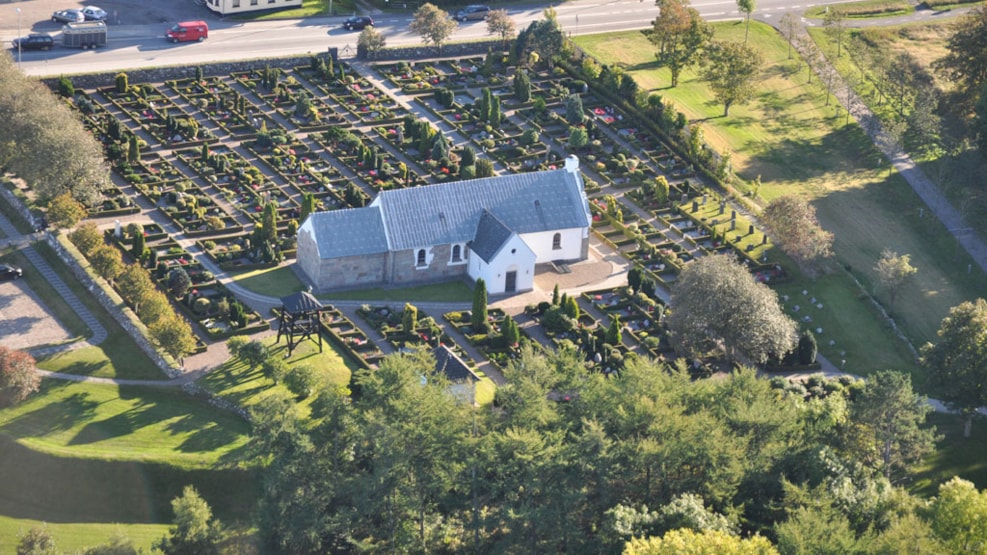 Tversted Kirke (Church)
The church in Tversted is a part of Tversted-Uggerby parish and is a part of Aalborg diocese. The church is of Romanesque style and dates to the 1100. The church was originally built for the community of poor farmers and fishermen.
The church is a very old church and has an interesting history. The church apparently used to be made of wood and it is also said that there used to be an old place of worship of the old Nordic Gods.
The church has a choir, nave and a bell tower. In the porch there is three epitaphs where one of them is unreadable. The text that can be read tells that the stones of the church are in memory of the old owners of Nørre Elkjær, and to remember the former pastors of Tversted Church.
The altarpiece is estimated to be from the 1600 and in the middle, it has a painting. The painting was made of painter Anker Lund, and today it is considered to be rather special, since many churches has replaced the old art with new art.
The baptismal font is of granite and has two baptismal basins. Both the basins are of brass. Under the large basin the announcement of Maria is written, and under the little one the Fall of Man is seen.
North of the church you can enjoy a lovely forest and dune area, where a small path leads you to the lovely beach in Tversted.
For more information about the church and services press here.