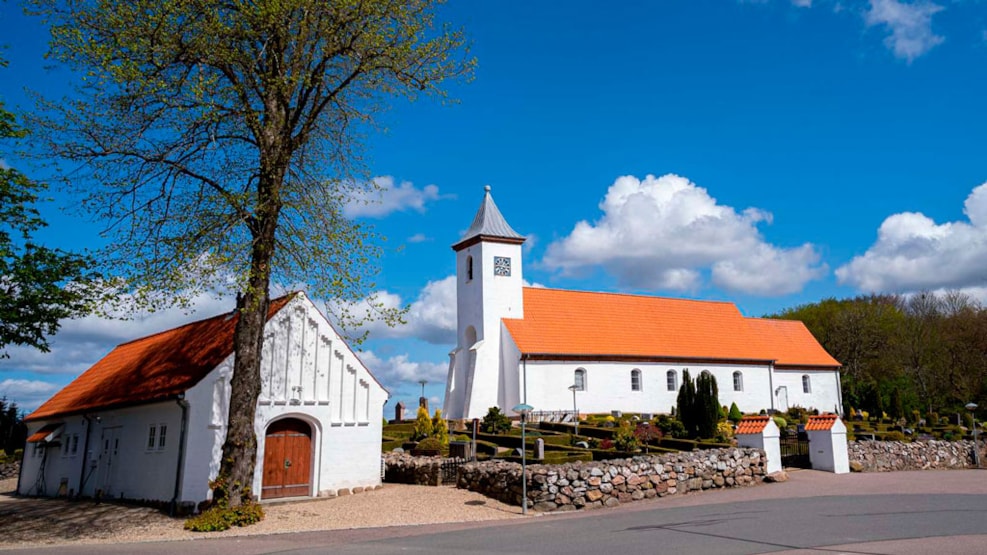 Thorning Church
Thorning church consists of a chancel and a nave in Romanesque style. During a major renovation in 1743, the church was extended westwards and a tower was built. On the north wall hangs a late Gothic alabaster relief (from Nottingham) with the motif: piety. It comes from a former altarpiece from 1700. The current altarpiece is from 1903.
The crypt under the chancel is the resting place of the Sandberg family and the rural dean M. Windfeldt, who died in 1773. The church has a new organ from 1981. The installation of the organ led to a minor rearrangement of the pews.
The churchyard contains the gravestone of Mads Doss (west of the tower), a monument to cuirassier Claus Vattrup (known from Blicher's tale about the horse "Messingjens"). The church is open all year from sunrise to sunset.
See what others are sharing on Instagram