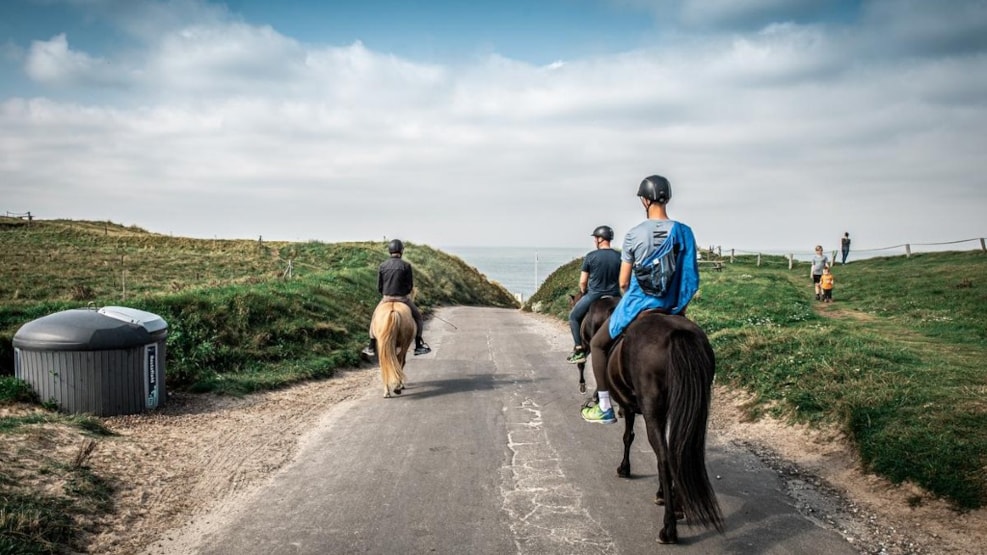 Svinkløv Turridning
Join Svinkløv Turridning on fantastic trips in the beautiful nature areas in Jammerbugten. Among other things, you can experience Svinkløv Plantage, Bulbjerg and Rubjerg Knude. You ride Icelandic horses, and both children and adults can participate.
Riding on Icelandic horses from Svinkløv.
Riding on Icelandic horses in the beautiful Svinkløv Plantation or on the beach, located in Fjerritslev Jammerbugt Municipality.
Once on the ride with Svinkløv Turridning you experience Jammerbugtens beautiful nature unfold right before your eyes and you will be greeted with a magnificent view.
You get to see Bulbjerg and Rubjerg Knot, the beautiful hillside ' Lien ', showing how the ice age has created the landscape, and it is always breathtaking and beautiful roaring North Sea.
Ride trips are on Icelandic horses in small teams, so everyone can participate. Both children and adults, beginners and advanced. Much of the tour takes place in the gait 'tølt', which is an incredibly comfortable gait.
So saddle up for the holiday best experience and ride away from the hustle and bustle with Svinkløv Turridning.