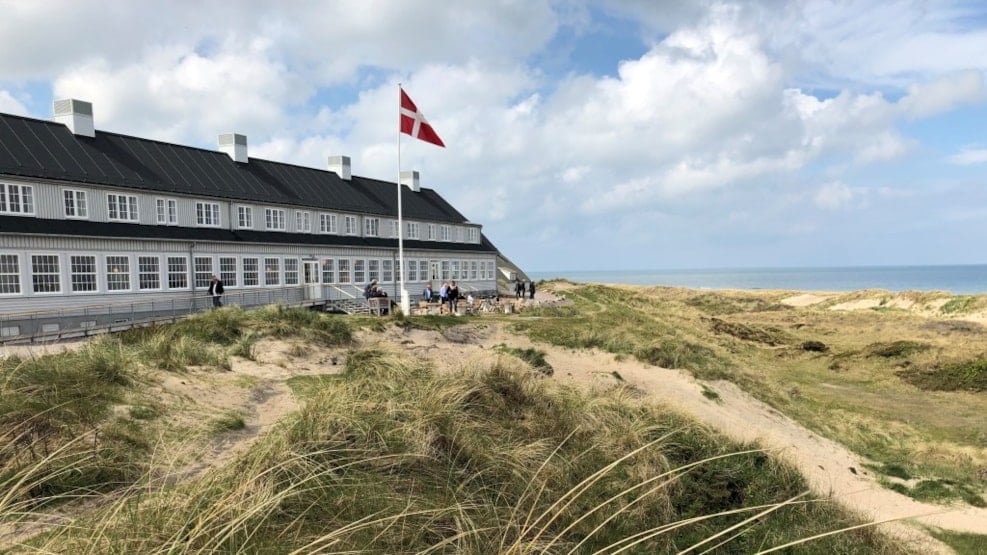 Svinkløv Badehotel
Welcome to Svinkløv Badehotel
The hotel has 36 simple and personal rooms that open onto the powerful, raw nature. The dunes, the forest and the North Sea.
Here, you can enjoy the silence and relax from the digital tumult that surrounds many of us in everyday life. We therefore encourage you as a guest to turn off the phone and put down the computer during your stay. For the same reason, we do not have wi-fi or telephone in the rooms. In return, there are board games in the living rooms for free use, and the surroundings both inside and out lend themselves to quiet foundation, togetherness or immersion in a good book.
The food at Svinkløv is - like the house itself - natural, simple and honest. The evening menu changes from day to day and is composed based on those of the season's ingredients that have just been pulled up from the ground or the sea the same morning.
Svinkløv Badehotel is open from approx. mid-April to early October.