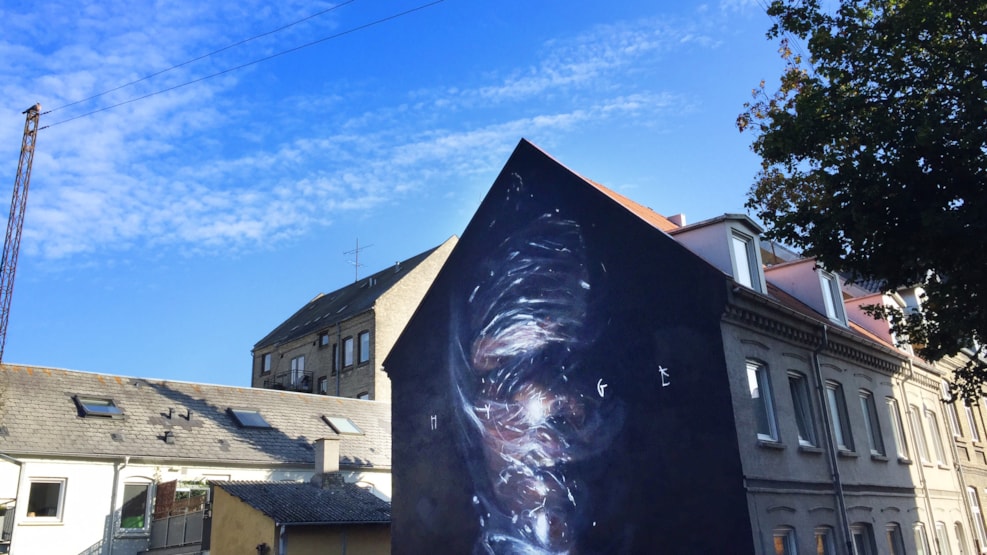 Street art - Axel Void - Søndergade
The mural called "Hygge" by Alex Void makes the building look almost futuristic
Axel Void (Alejandro Hugo Dorda Mevs) was born in Miami in 1986 to a Haitian mother and a Spanish father. He was raised in Spain from the age of three and was strongly influenced by classical Spanish painting and drawing. Axel Void has been doing graffiti writing since 1999. He studied Fine Arts in Cádiz, Granada, and Sevilla, and based himself in Berlin until moving to Miami in 2013.

The mural depicts a person with plastic wrapped around the head. Along with the title "Hygge", the Danish concept of coziness, the stage is set for interpretation.
The mural was painted during WE AArt 2015.
Read more about Axel Void