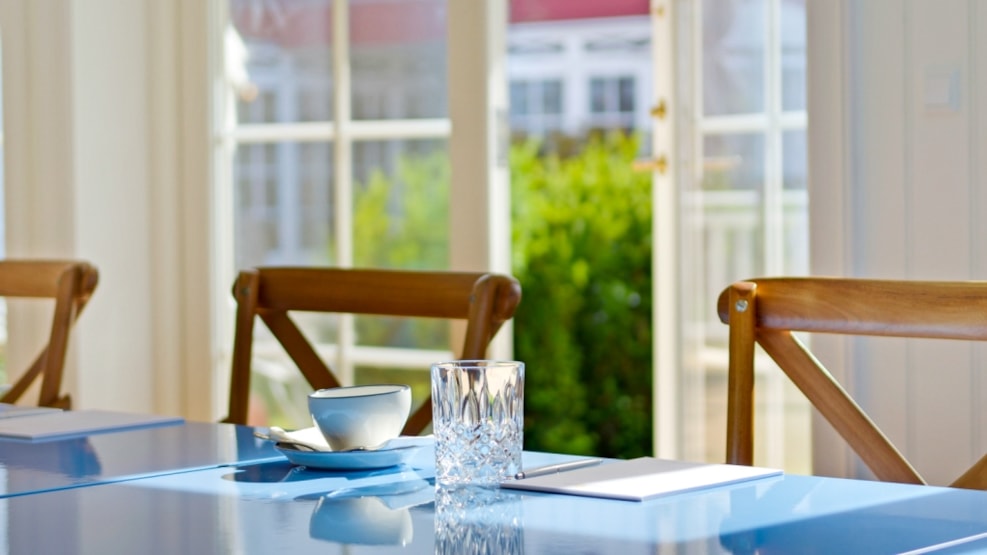 Strandhotellet Blokhus - Konference
Conference & Meetings
WHEN BUISNESS AND PLEASURE COLLATES

Now you can host your conference and meetings at Strandhotellet Blokhus, albeit, your company have the opportunity to host your next company arrangement at the lovely and authentic hotel.
Strandhotellet can accommodate between 2-120 people. Moreover, for the small and intimate meetings of 2-25 people, the hotel has the small house beside the hotel in the beautiful garden, which is perfect for all kinds of meetings.

The hotel is also a good choice in regards to board meetings, management meetings, sales meetings and business dinners, whereas her at the hotel we supply all AV- equipment and of cause detail oriented high-end service.

The unique gastronomy and the delightful wellness, in combination, with the surrounding nature near the ocean, makes Strandhotellet an exclusive place to accommodate conferences and meetings.
The intimate and cozy beach hotel atmosphere, amongst the wonderful nature, offers different kind of innovative and creative settings for your arrangements.

Furthermore, we strive to have tailored and thorough solutions that will suit your needs and demands. On that note, there is possible to establish company agreement, which includes favorable prices for accommodation for the whole year, for all employees in your company.

Strandhotellet has previous experiences with both teambuilding and activities. We cooperate with a specialist within the field, which together with the hotel employees, is ready to put together the perfect experience for your needs. The activities to select from, could be for an example winter-bathing, mountain bike in Blokhus Plantage or team cooking at the North Sea's sunset etc.