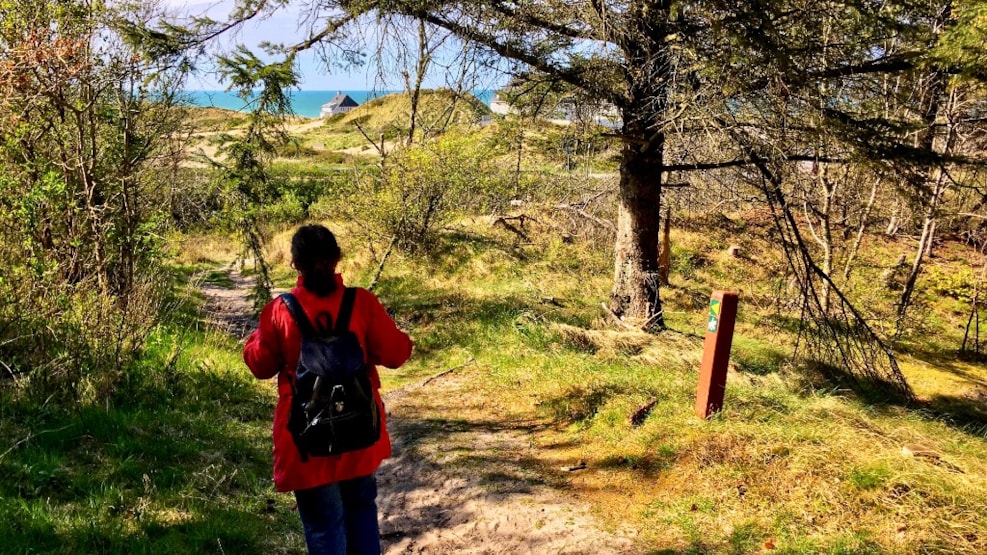 Stedkender - Local guide and guided tours
Stedkender offers guided tours as well as planning multi-day trips in North Jutland. Included in the tours is a local guide and owner of Stedkender, Bitten Holmsgaard.
Stedkender and Bitten Holmsgaard are based in Jammerbugten and are also freelance local and cruise guides in Skagen and Aalborg. She has extensive knowledge and long experience of guiding in both Frederikshavn, Hjørring, Brønderslev, Jammerbugt, Thisted and Vesthimmerland municipalities.
During the spring, summer and autumn, Stedkender arranges a number of guided walks in Jammerbugten. The trips are 6-8 km with 5-8 stops, where Bitten Holmsgaard tells some of the good stories from the area. The tours take place at a leisurely pace, so there is time to enjoy the beautiful nature.
There is max. 20 participants on each guided tour.
Stedkender has planned walks every week in weeks 17 to 34 in Slettestrand and Svinkløv Plantage.
Bitten Holmsgaard is a trained journalist, long-time travel manager and has run a travel blog since 2013.
In addition to the tours in North Jutland, Stedkender also offers 3-day tours around Denmark for foreign tourists.