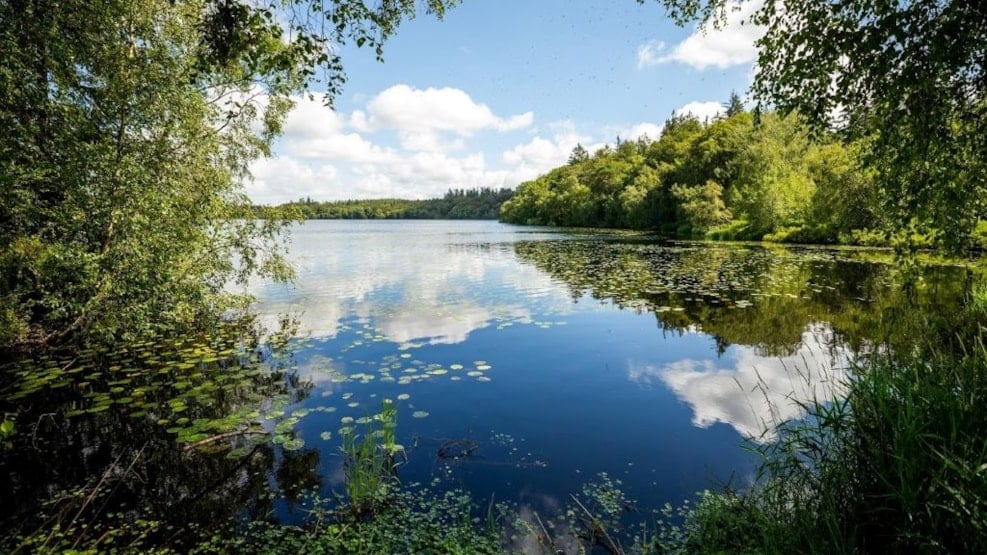 St. Økssø
The large lake Store Økssø is located in Rold Skov and beautifully surrounded by the forest. With its 33 ha, it is the second-largest lake in Rold Skov.  The lake is just by the popular Mosskov Pavillon, which is a popular excursion spot for families.
Walk around the lake, and enjoy the nature and beautiful wooden sculptures, which are placed in different spots along the path. This walk takes about an hour.
You can also swim in the lake, which, despite of the brown colour, is excellent bathing water. The brown colour is merely due to the fact that the lake is nutrient poor and acidic, which, therefore, colours the water because of dissolved humus material.
From the parking lot, which is 200 meters away, and all around the lake, you can find a handicap friendly path.
Fishing in Store Økssø
Fishing is also possible at Store Økssø, and the lake has a large stock of primarily small perches and pike.