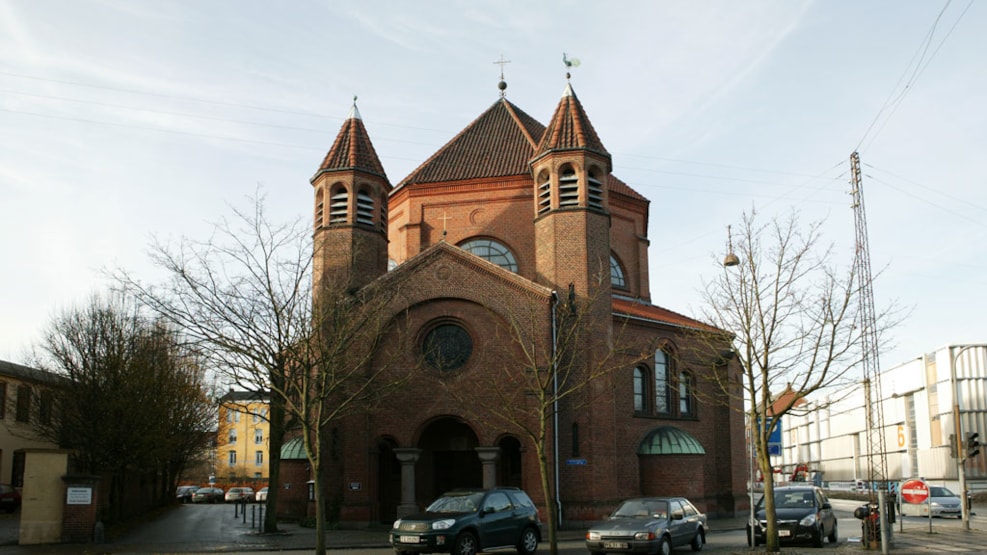 St. Mary's Church
St. Mary's Church is one of Aalborg's more modern churches, as the Roman-Catholic parish has only existed since 1898. Nonetheless, St. Mary's is one of the most beautiful Catholic churches in Denmark.
The parish was established when bishop Von Euch invited two Camillian Fathers, Father Vido and Father Tembories, to work in Denmark. St. Mary's parish was then established on April 19, 1898 in what is known as Kamillianergaarden. In the years that followed, Kamillianergaarden functioned as a hospital and a surgical clinic.
In 1926, the new St. Mary's Church was opened on the corner of Kastetvej and Badehusvej where it is still standing today.
Read more about St. Mary's Church in Aalborg (Danish)...