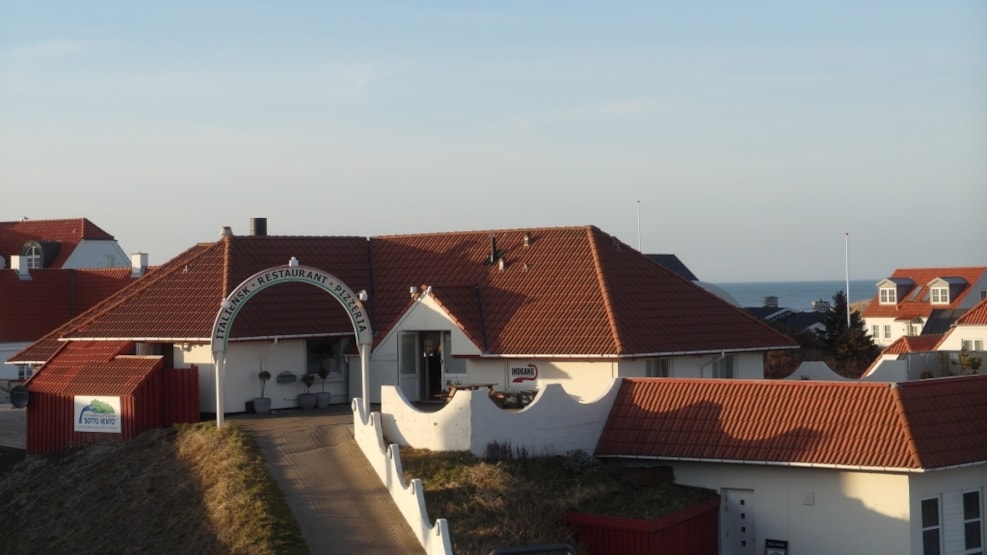 Sottovento – The Italian restaurant in Blokhus
Sottovento – the Italian restaurant in Blokhus is owned and managed by Bruno Mocci, after a career in Italy and London settled for this sunny spot in Denmark. The restaurant has a distinct Italian sense to it, and welcomes couples, families on tour and larger groups . The staff is Danish and Italian, and the mood is correct and easy-going.
The menu offers a wide range of classic Italian dishes as pizza, pasta, meat, fish and seafood, always served in generous portions and prepared with attention and care.
The wine menu consists in a range of excellent Italian wines at a fair price.
The restaurant is situated near the Båken, close to the dunes, the wide beach and the Northern Sea, come enjoy our tasty food with a glass of cool Italian crafted beer on our large terrace and enjoy the sunset.
Sottovento also offers Diner transportable and Take Away.
Sottovento is also available for small and large private parties.
Pizza to-go!