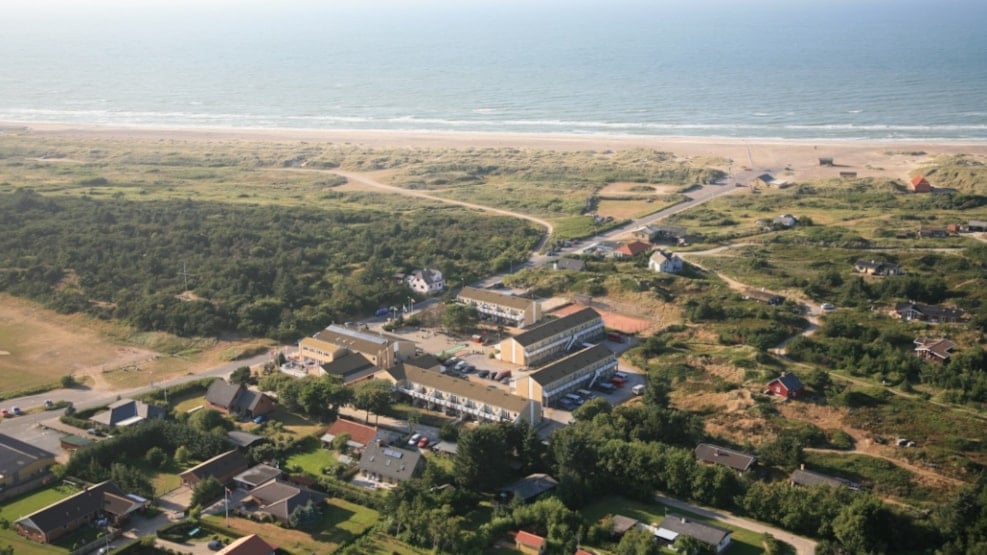 Slettestrand Holiday Center
At Slettestrand we offer you apartment based accommodation only a few minutes from the beaches of the North Sea. With great bathing in the summer and awesome weather in the winter you're in for a treat.
In Restaurant Slettestrand we serve homemade and sustainable food inspired by the nature surrounding us.
The outdoors is our playground and we are ready to recommend to you, a wide range of activities in the beautiful nature surrounding us. For instance, trips in horse carriage, horseback riding, mountain biking, trail running, and much more. You'll also find a large well-equipped playground and ball park.
If the weather is not up for outdoor activities, you'll find indoor activities such as a warm water basin, training room and an open fire lounge with games, pool, and like. All facilities are handicap-friendly as well as a wide number of the apartments are rebuild to meet special needs from people with disabilities. Most of our activities is accessible even from a wheelchair.
The hotel is owned and run by the Kronborg family and we put in an extraordinary effort to provide you with a warm and very homely atmosphere.