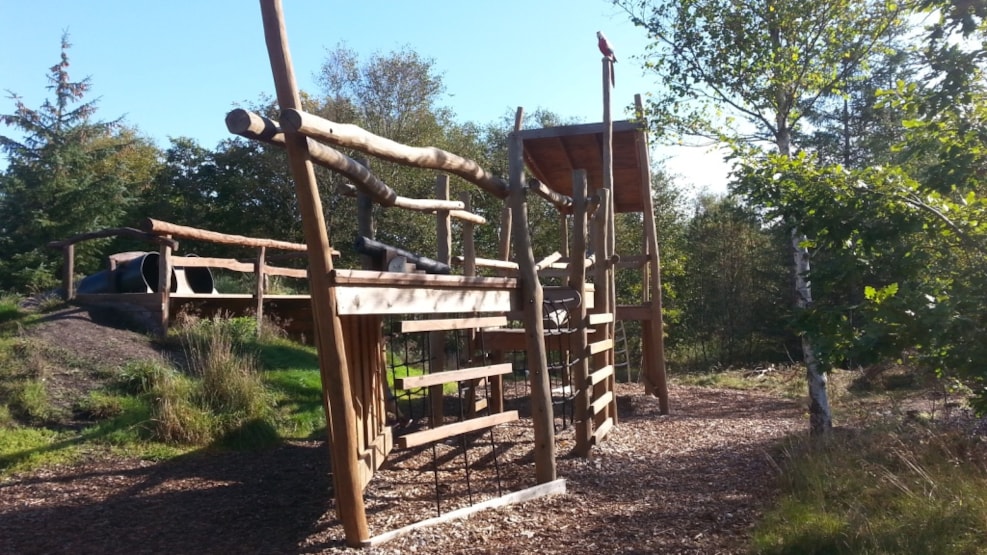 Skovlegepladsen i Vester Thorup Plantage
Bring the kids to the forest playground at the North Thorup Plantation. Here they can frolic at the playground's various activities, and together you can enjoy a nice picnic on the playground area.
The forest playground in Vester Thorup Plantage
The forest playground is located in the eastern part of Vester Thorup Plantage, where Thorup Strandvej and Havvejen cross each other.
On the playground there is a slide, climbing trees, balance track, swings, sandpit, tables and benches and a small cave.
A log cabin serves as a packed lunch house and provides shelter in bad weather.