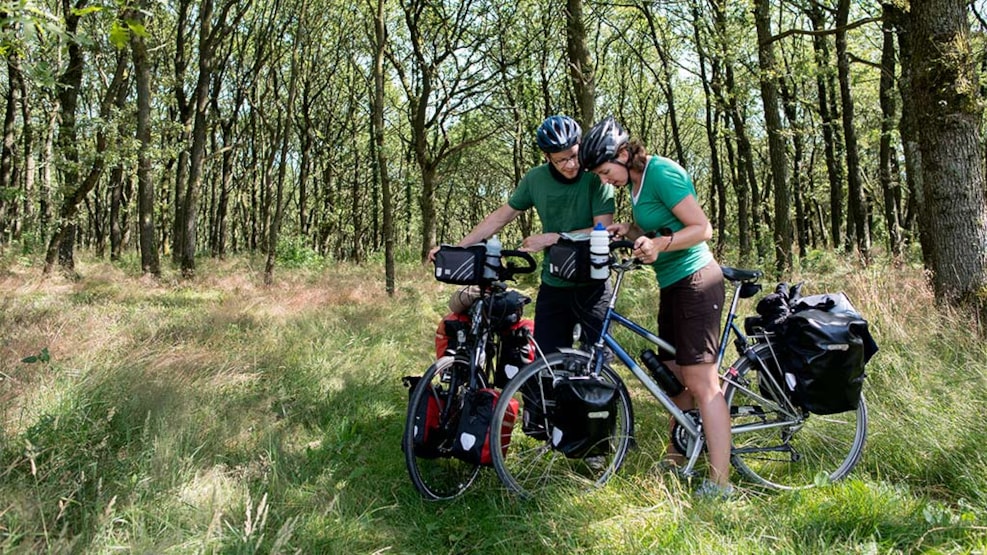 Skjern Å - Horsens - Regional Cycle Route No. 32
The cycle route, Regional Route no. 32, from Skjern Å to Horsens runs from Brande through the scenic nature at Rørbæk Lake, Tinnet Krat, Skjern Å and Gudenåen as well as the area's fine villages.
Regional Route 32 from Skjern Å to Horsens traverses some of Jutland's most scenic valleys, past the rivers of Skjern Å and Gudenåen, and through villages and beech forest. This section of Regional Route 32 is approx. 53.5 km.
From the mill town of Brande and its surrounding heathland, Regional Route 32 takes you through the magnificent scenery by the lake of Rørbæk Sø and woodlands of Tinnet Krat from where the rivers of Skjern Å and Gudenåen both have their source. The route crosses the river valley of Gudenådalen and passes through several villages. Just west of Horsens, you ride through the beech forest along the lake of Bygholm Sø and then through Bygholm Park. 
The tour can be continued through Horsens along Planetstien and out to Boller Castle south of Horsens Inlet. To the west, Regional Route 32 connects Brande with Holstebro, Lemvig and Harboøre.
It takes approximately 3 hours and 40 minutes to bike along regional route 36 from Skjern Å to Horsens.

Download route to GPS.