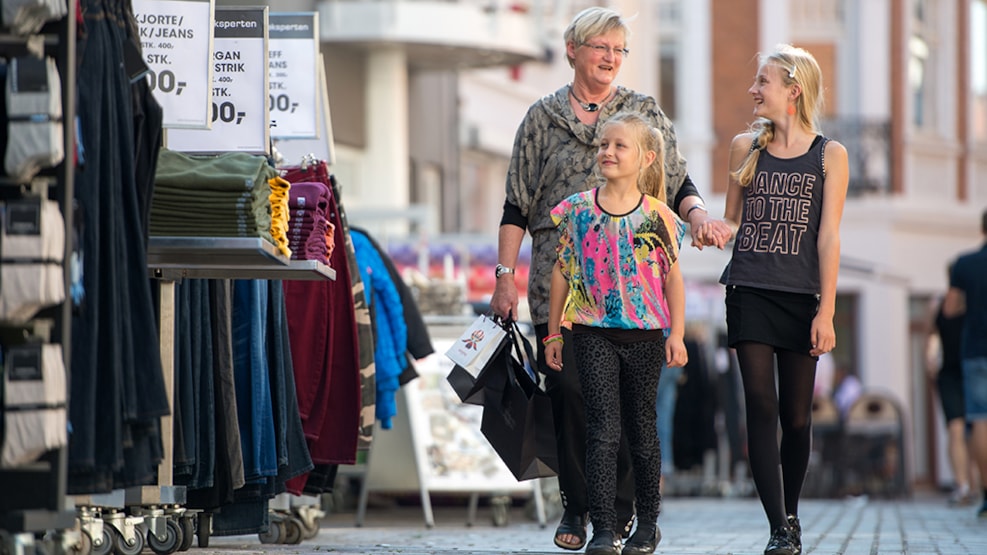 Shopping in Viborg
Viborg has a nice and cosy city centre with a wide choice of shops and stores. Go powershopping or take a walk through the idyllic pedestrian area and have a closer look at the shops. 
Enjoy a cappuccino or have lunch at one of teh cafes and restaurants.
General opening hours
Monday - Thursday from 10.00-17.30 hrs
Friday from 10.00-18.00 hrs
Saturday from 10.00-14.00 hrs

Please note that some supermarkets and Sct. Mathias Centret have longer opening hours.
See what others are sharing on Instagram