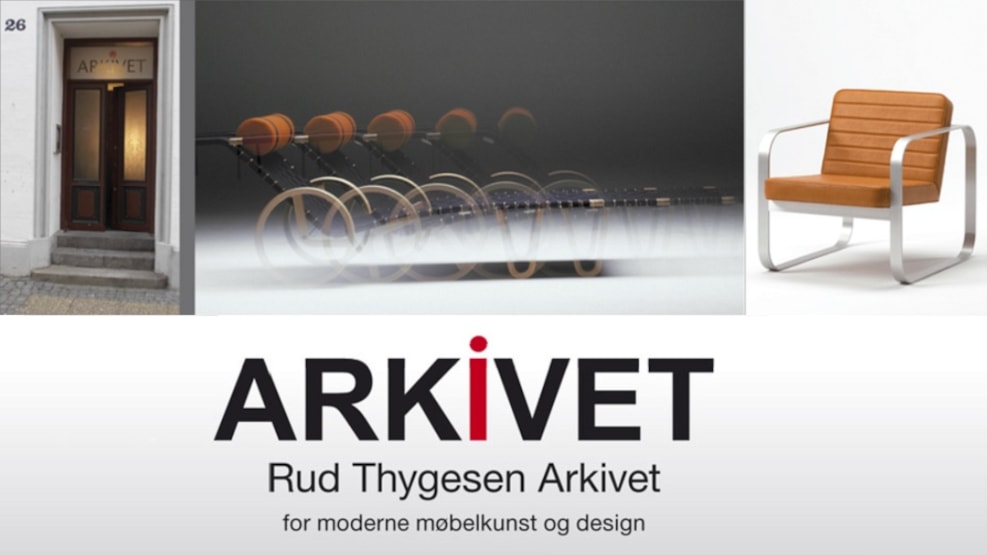 The Rud Thygesen ARCHIVE, Hobro
Experience Danish design history and explore Rud Thygesen's numerous drawings, furniture, and much more.
Rud Thygesen ARCHIVE in Hobro is a recognized archive dedicated to the architect Rud Thygesen, who designed many well-known furniture series and significantly influenced Danish furniture design.
Rud Thygesen was from Hobro, so it was only natural to have an archive in the city that could showcase a selection of Rud Thygesen's many works.
The ARCHIVE displays drawings, models, photos, posters, awards, as well as significant examples of finished products related to furniture architecture and design, executed by Rud Thygesen alone and in collaboration with his partner Johnny Sørensen.
In addition, there are rotating exhibitions featuring other furniture architects and designers.
Rud Thygesen ARCHIVE is located in the pedestrian zone of Hobro, close to Bies Brewery. The ARCHIVE is actually housed in Brewer Bies old protected apartment, which is also a beautiful architectural gem in the small town.
Learn more about Rud Thygesen ARCHIVE here!
Practical Information
The ARCHIVE is open Tuesday to Saturday from 1:00 PM to 3:00 PM, or by appointment every day of the week. Please contact one of the people listed below. Admission and guided tours are free of charge.
Søren C. Olesen

Tlf. 60 80 56 45

Hauge Bjerre Nielsen

Tlf. 20 95 27 13

Anne Lie Stokbro

Tlf. 21 69 23 28