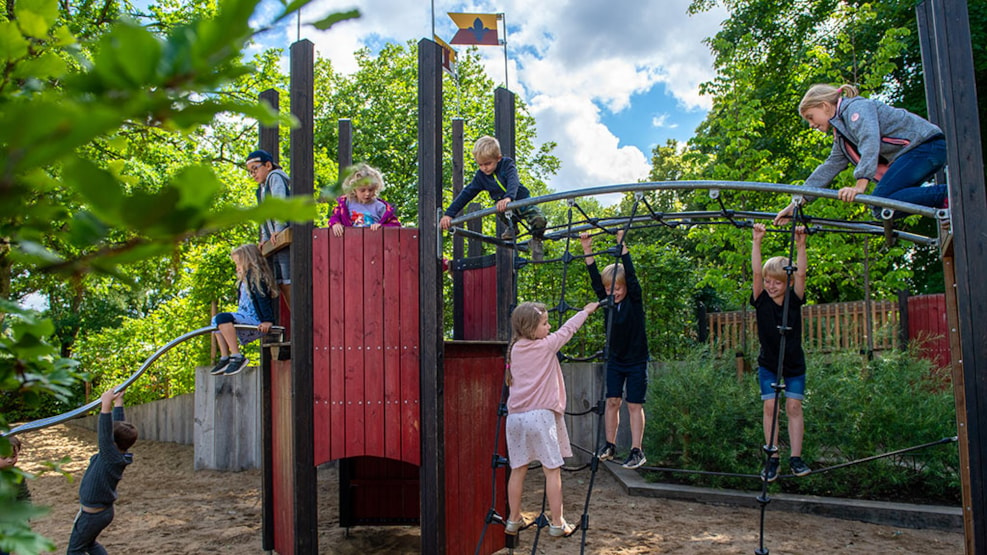 Playgrounds in Viborg
Take the children to the playground in Viborg. There is a great focus on fun, activity, and creativity - and safe surroundings. How about challenging wild boars, climbing a medieval tower, or swinging in a catapult?
See some of the best playgrounds right here:
Børnenes Hald is a historic playground with a medieval theme, and here children can climb up a castle tower, swing in a catapult, or play with a wild boar and its piglets. The playground has received a design award and is located near Hald Lake and the historic ruins of De Fem Hald'er.
Borgvold
At Borgvold and Viborg Lakes, you will find the playground Eriksborg, where there is room for play in all shapes and sizes.
Poet's Park
In the Poet's Park in Viborg, you will find two playgrounds - one for very young children and one for slightly older ones.
See what others are sharing on Instagram