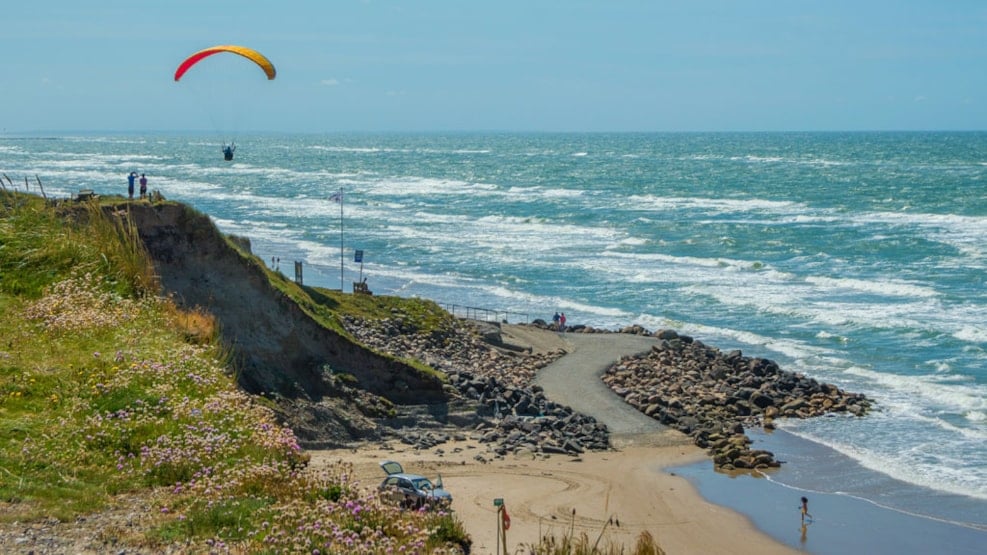 Nr. Lyngby Beach
You will find the beach further north from Løkken by the small village and holiday area, Nr. Lyngby. It is known for its steep coastal line the tall sand dunes.
Nr. Lyngby is situated between Løkken and Lønstrup at the Danish west coast. Nr. Lyngby beach is surrounded by steep dunes, and it is noticeable how the sea devours the coast which gives the beach the dramatic scenery. The 9 km beach has nice white sand.
Due to the west wind, the beach is good for surfing and paragliding. Cars are permitted to drive anywhere on the beach. Please note: paragliding is only allowed from Furreby and towards the north, in the direction of Nr. Lyngby.