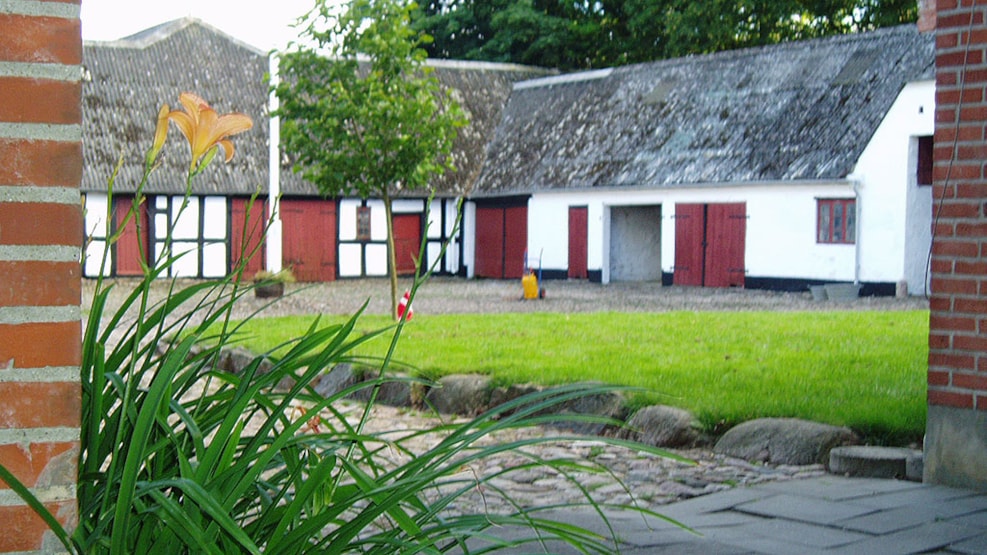 Nørrelide Bed and Breakfast
Nørrelide Bed & Breakfast is located in one of Jelling's historic country farms less than 1 km from central Jelling. Here, there are plenty of opportunities for fun and relaxation.
The farm and the town itself are steeped in history. The farm has a scenic view of the famous royal burial mounds, but there are also three barrows in the B&B "backyard". With woodlands, a lake and a valley, Jelling is surrounded by magnificent nature that offers ample opportunity for outdoor activities, bicycle rides, golf and angling. For more information visit http://jellingguiden.dk/.
The apartment is newly refurbished and has its own kitchen, bathroom and room for 4 people. The hostel facility has 2 dormitories suited for ramblers, cyclists and people on horse-riding trips.