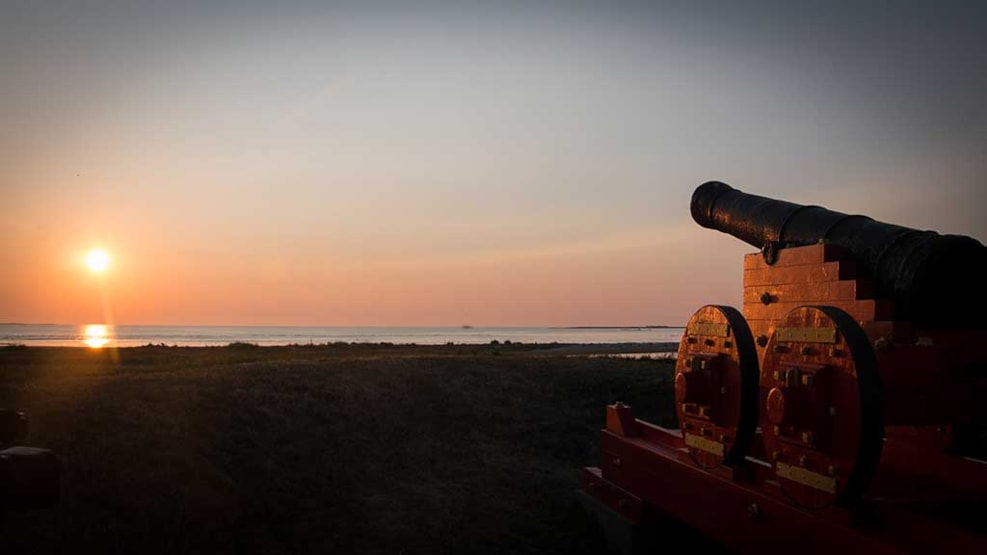 Nordre Skanse
Nordre Skanse were the first defensive works at Fladstrand, built by German troops 1627-29.
Located by a natural harbour and still today there is a harbour for small boats, which can be used by the inhabitants in this part of town.
The entrenchments were to protect German troops against a sea invasion by the Danish Navy.