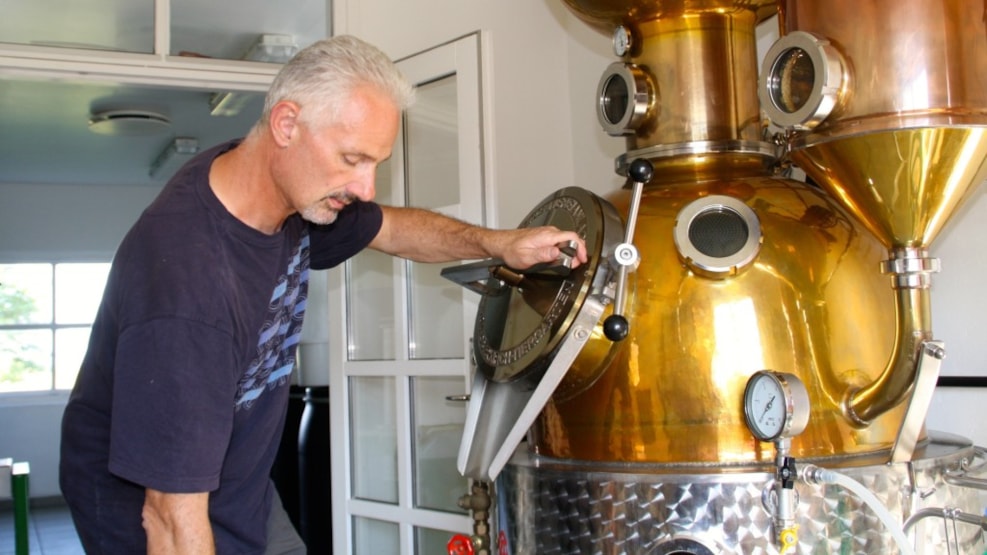 Nordisk Brænderi – distillery
On the property by the ice age gorge, Hødalen, sheltered from the wild wind, Anders Bilgram runs the micro distillery Nordisk Brænderi. Here, the love of nature and adventure has created handmade premium spirits.
Common to the products is that only the best raw materials are used, which are selected, sorted and processed manually throughout the production process to ensure the best taste experience for the customer. The products are strongly inspired by adventure and Nordic nature. In addition, they are diluted with the good, local water from the distillery's own water well.
The distillation process takes place on handmade Müller copper distillation apparatus from the Black Forest in Germany.