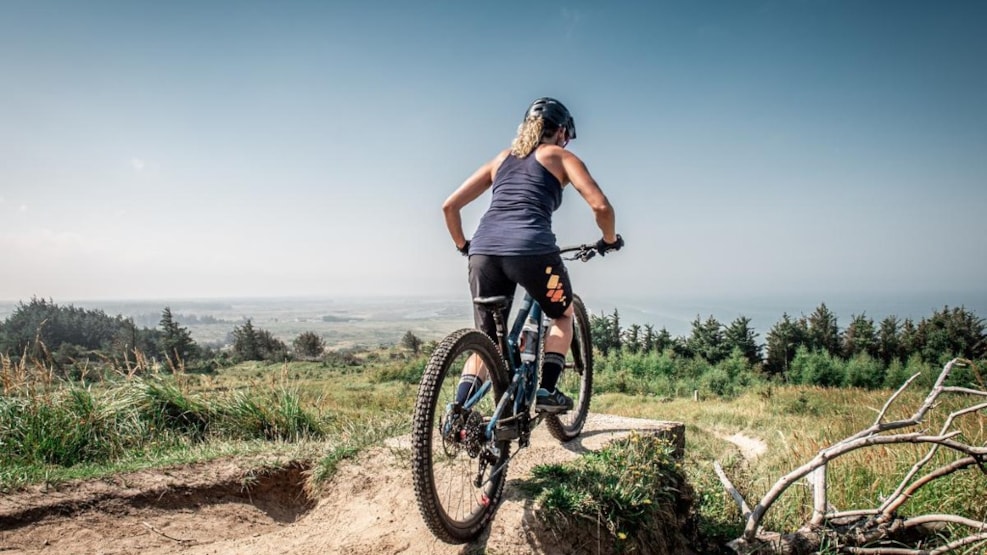 Mountain bike Slettestrand
Mountain bike Slettestrand is a part of Feriecenter Slettestrand situated only 200 meters from the coast of the North Sea.
The local 21 km. track in Svinkløv Plantage starts right at our doorstep and in Kollerup Plantage you can find 7 km trails you can ride as an extra loop. Besides the marked trails you'll find several off hundreds fireroads or easy trails ind amazing scenary.

At Feriecenter Slettestrand you'll find bike wash, bike repair, bike rental, a mountain bike skills track and spare parts for sale. You'll also have the option to hire a mountain bike instructor for a skills course, mountain bike instructor course or trail builder course.