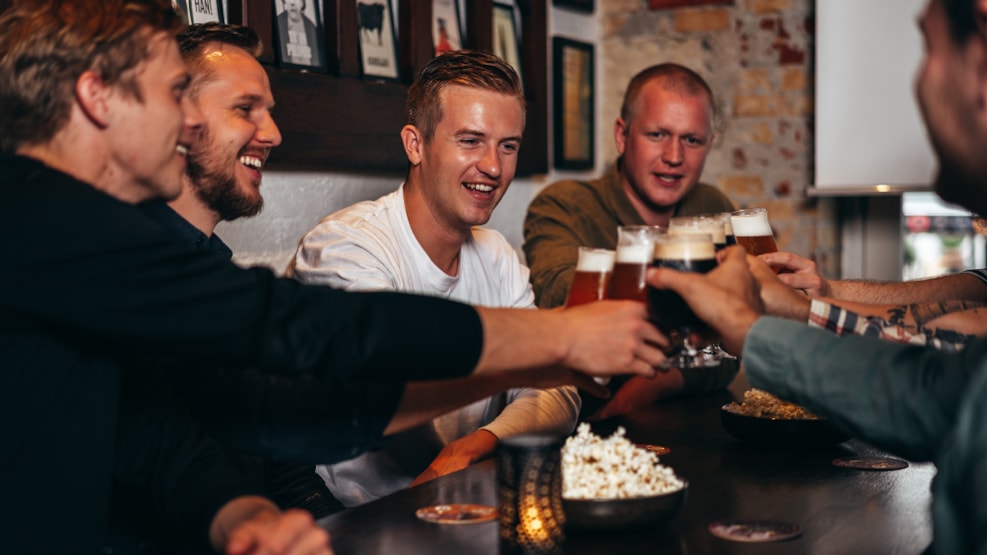 Missing Bell Brewpub
A church disguised as a brewery. How often can you not decide, if you want to go to church and see a prayer sermon, or go to a brewery to enjoy a delicious beer? Aalborg is one of few places in the world, where you can do both at the same time.
A new church in Aalborg but without a bell
Aalborg has got one more church, however you have to know where it is placed because it is disguised as a brewery and located in the heart of Aalborg. When they moved the interior to Aalborg, there was not room for the bell - therefore the name Missing Bell Brewpub.
Order a divine beer at the alter
The owner of Søgaards Brewery got the normal idea to invest in the interior from an old English church. The interior were moved to Aalborg for a new purpose - to create a cosy pub atmosphere in unique and atypical surroundings. At the Missing Bell Brewpub you order food and drinks at the altar, while you consume it sitting at the altar benches. The atmosphere is amazing.