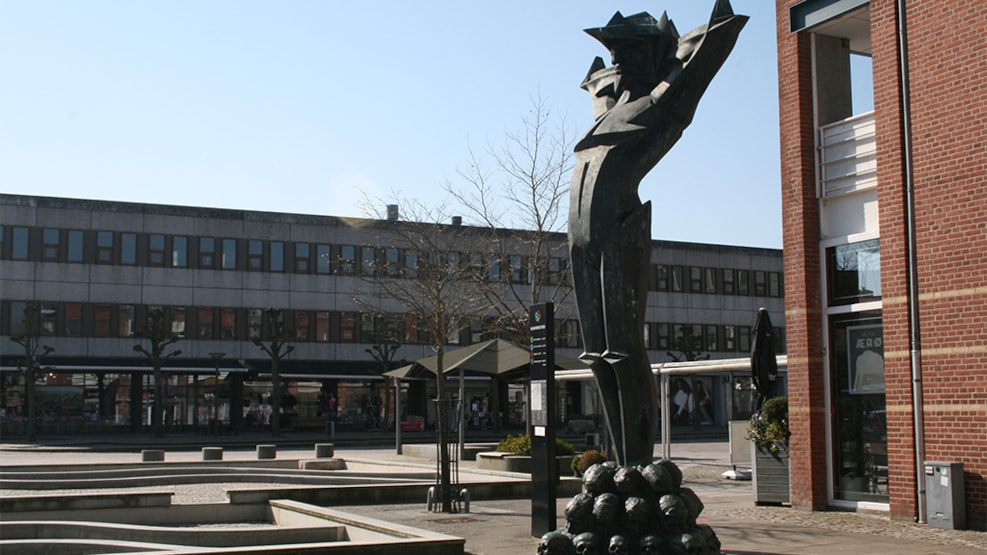 Militarism
Niels Hansen Jacobsen's sculpture "Militarismen" (Militarism) is featured on the central square in Vejen.
The sculpture offers an interpretation of the horrors and inhumanity of war in the form of a brutal, angular and abstract warrior. He is standing on a pyramid with a recognisable human head at the top and with scrawny skulls below. It shows us that in death we are all equal.
The sculptor, Niels Hansen Jacobsen, modelled "Militarisme" in Paris in 1898-99. On the 25th anniversary of his death in 1966, the sculpture was cast in bronze and erected in the city park, Anlægget, in Vejen. In 1981, it was given its present location by the town hall.