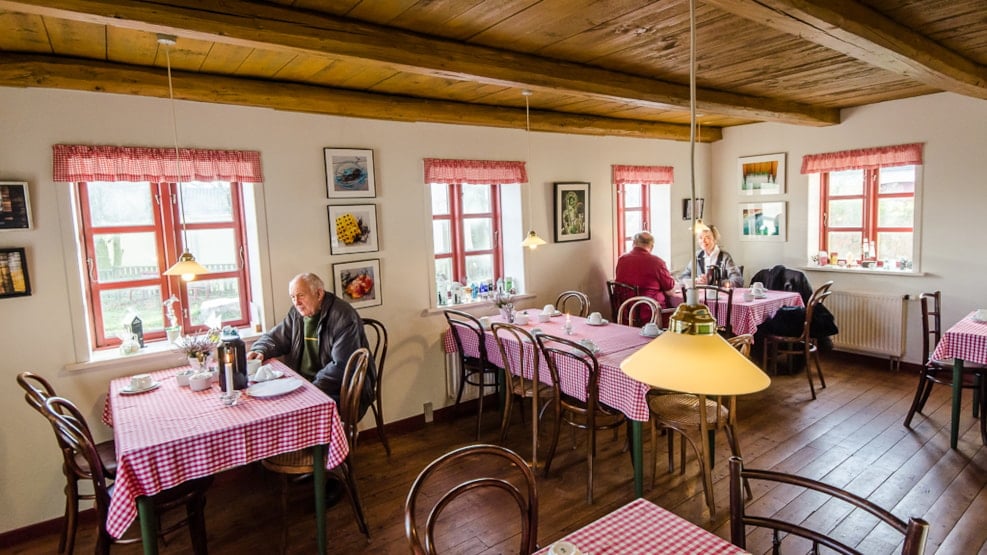 Mette's Café
Take a rest and enjoy a refreshment in the cozy café in Tornby. Authentic, high quality experience.
A short drive outside of Hirtshals you will find a small town called Tornby, and here you will find Mette's Café.
In the authentic old grocery store, Tornby Gl. Købmandsgård you will find this lovely little café. The old grocery store is a visit worth and here you can find many different specialties and lovely little knick-knacks.
Move further down through the grocery store and you will see the lovely items and you can start to smell the lovely scent of fresh coffee and baked goods.
Mette's Café is a lovely little café where you can enjoy lovely coffee and baked goods. The café makes homemade rolls and cake.
If you are a larger group of people, you are welcome to contact the old grocery store by phone: 98977166 and preorder coffee and cake. The friendly staff will have it ready for you when you arrive.
A visit to the old grocery store is a lovely little trip, where you can spend a great among of time. Enjoy the lovely knick-knacks, the interesting exhibition and a lovely cup of coffee.
For more information about the old grocery store, press here.