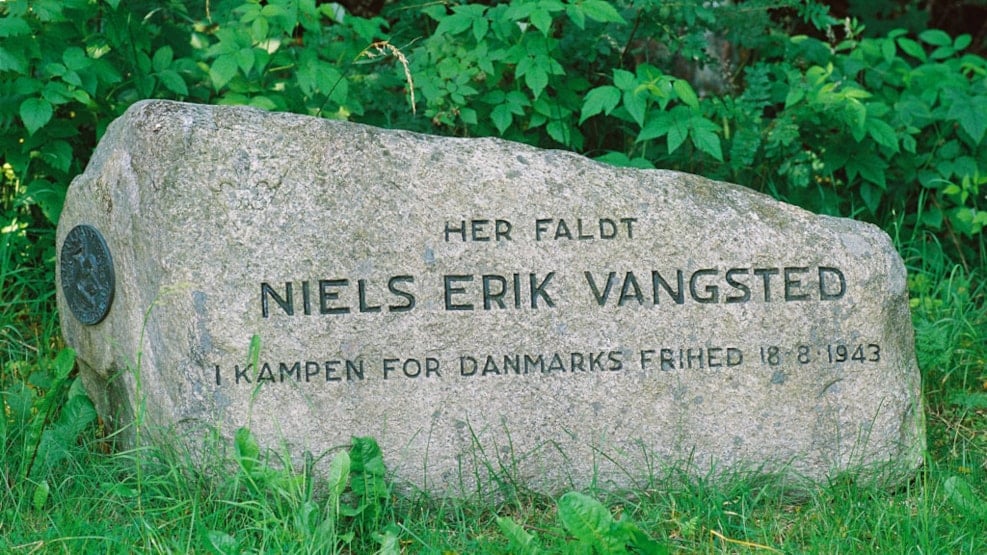 The memorial stone of Niels Erik Vangsted
The stone is raised in memory of the World War 2. Resistant fighter, Niels Erik Vangsted, who was killed by the Germans in August 1943.
He was buried in the Church "Ansgar Kirke" in Aalborg. Between 10,000 and 15,000 people gathered outside the church. However, the Germans scattered the crowd. This resulted in a strike in the Danish population, and 6 days later was Denmark declared a state of emergency.