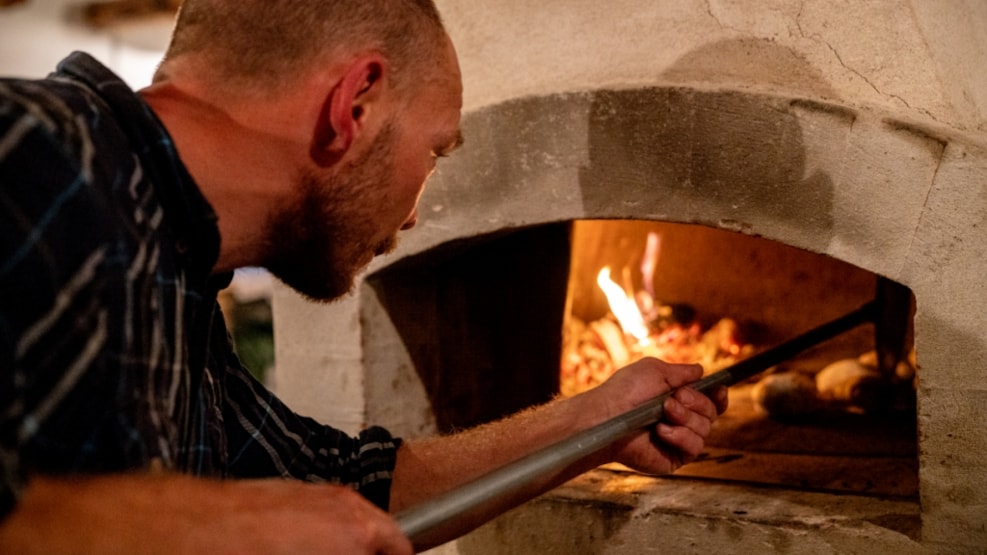 Madsmedjen Slettestrand
Madsmedjen is a part of Feriecenter Slettestrand and is situated at the old farm where the town smithy in Hjortdal used to be. It's also just a few minutes walk from the preserved woods of Svinkløv plantation.
Madsmedjen offers the perfect surroundings for unique experiences with nature and gastronomy as the central themes. Come and join one of the chefs on a walk in the nature to find eatable herbs and plants. Afterwards you cook a meal made by herbs and local produce over the bonfire or in Madsmedjens stone ovens.
Madsmedjen is a rustic building made from stone and raw wood from the local sawmill. The stone ovens made for coocking are handcrafted and make up the heart of Madsmedjen.
Kresten Kronborg is the man behind Madsmedjen. He used to work as the head chef at Feriecenter Slettestrand and has for several years implemented the herbs and local tastes in his cooking.
Madsmedjen hosts open events as well as private parties. If you are looking for the perfect setting for an untraditional conference or meeting Madsmedjen has all the facilities, you need. You can have a meeting while the smell of freshly cooked food from the stone ovens spreads in the room. A walk in the nature or gathering around the bonfire is a perfect ending of a day full of meetings.
On Madsmedjen's website you can find a full list of the open events!