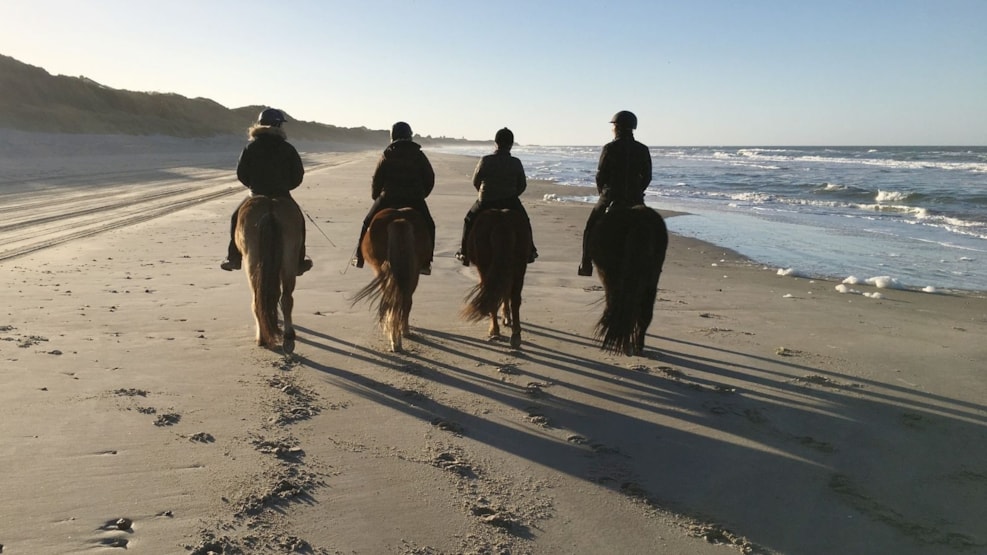 Løkken Tour Riding
Horseback riding for both adults and children on calm Icelandic horses and experienced guides. The sibling couple Lasse and Louise Palsgaard own Palsgaard Isheste. They both have many years of experience in touring riding and cater to everyone's needs.
The ride takes place from the stable via beautiful landscapes directly down to the fantastic beach between Løkken and Nr. Lyngby.
1 - 2 or 3 hour tours can be booked. Tow rides for the little ones can also be arranged.
On all rides, photos are taken of our guests - a wonderful memory.
At Palsgaard Isheste it is open all year - every day. The farm is only 400 meters from the North Sea.
Book your ride with Lasse Palsgaard on + 45 2980 1130
Address: Svanevej 12, 9480 Løkken.