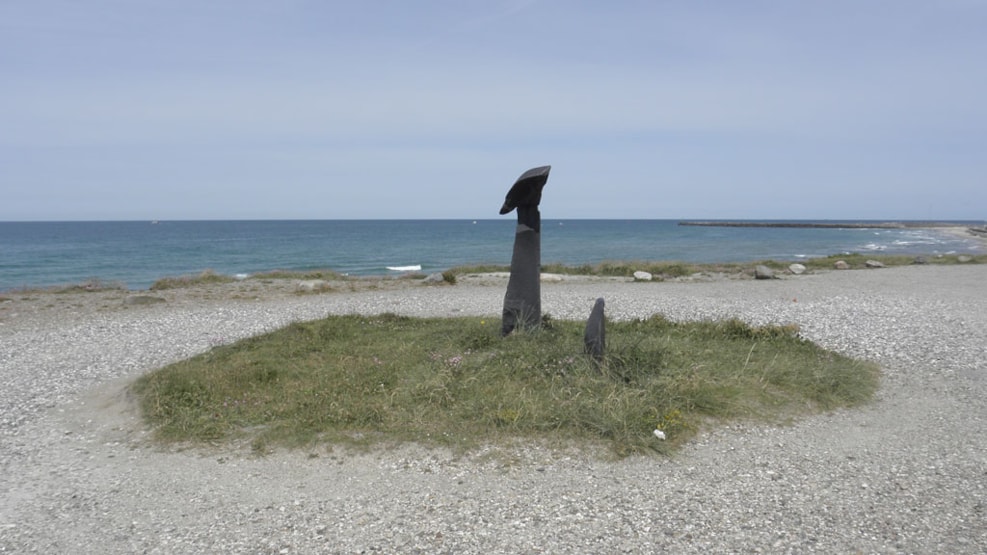 Leret (protected area)
'Leret' is located at 'Hirtshals Klint' and is a perfect place to enjoy a sunset or enjoy the view of the west coast.
"Leret", located at Hirtshals Klint (cliff), is an open area southwest of Hirtshals. "Leret" originally has its name from the dockworkers back in time, around 1960th, where they used the place as a discharge area for the material excavated from the seabed while expanding the port.
At "Leret" are two black granite birds, made of the local artist Anders Friis. The birds are carved very roughly in Swedish granite, while the beaks are finely cut and polished to reflect the sunlight.
It is possible to park at "Leret". It is a beautiful area - worth seeing, and maybe having a picnic with a view of a beautiful sunset in the North Sea.
There are several steps down to the beach – from where you can see Hirtshals Klint (cliff).

Since 1967 the area is "protected view".