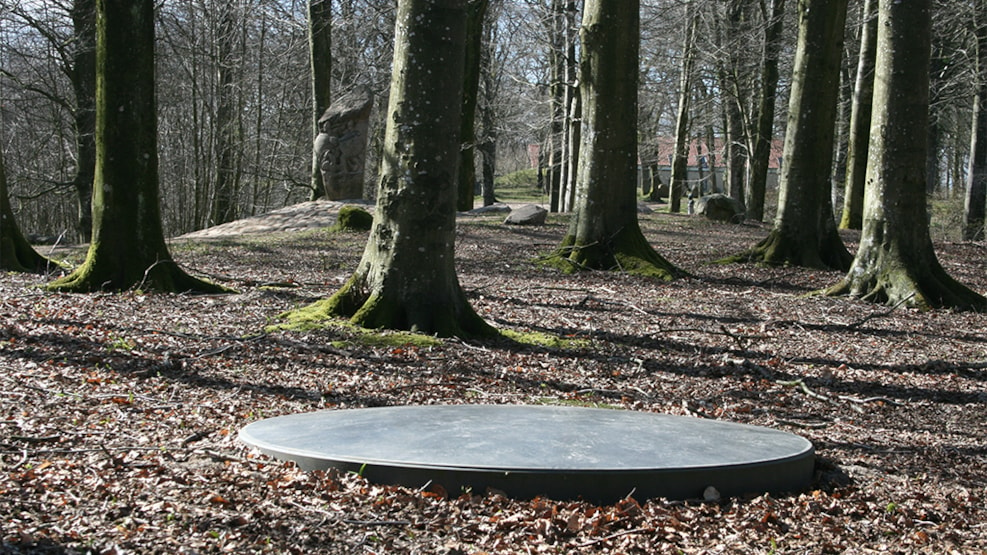 Lenticula at Skibelund Krat
Lenticula is a modern work of art with a contemporary message in the historical monumental park of Skibelund Krat south of Vejen.
"Lenticula" means "lens", and the artwork consists of two 170 cm wide, slightly arched and completely smooth black diabas stones erected among 17 tall beech trees in the middle of Skibelund Krat.
Detour
The black stone creates a contrast to the surroundings in relation to colour, horizontal form and their very smooth surfaces. If you lie down on the Lenticula and gaze towards the sky, you'll enjoy a direct view of the universe – either the outer universe or your own inner universe, the latter of which is what pilgrims and travellers along the Ancient Road often seek to explore. Here there is time for quiet reflection in the unique atmosphere at Skibelund Krat.
Lenticula was created by artist Sophia Kalkau as part of the project "Kunst langs Hærvejen" (Art along the Ancient Road).
Distance
Hiking route The Ancient Road Hærvejen 0,1 km
Cycling route The Ancient Road Hærvejen 0,1 km