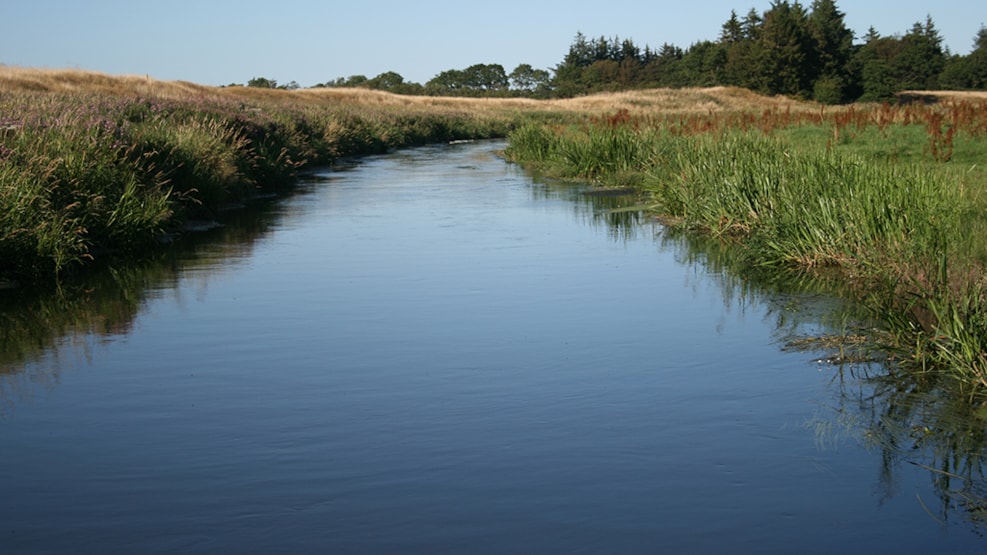 Kongeåen, angling
Kongeåen is one of the few major rivers in Denmark that follows an original watercourse unchanged by man.
In 1980, a major nature conservation initiative was undertaken in the river valley of Kongeådalen. From 1864 to 1920, a long stretch of the river marked the state border between Denmark and Germany.

Kongeåen is known for its rich stock of sea trout. Each year, sea trout and river trout are caught in large numbers by anglers. The sports fishing associations by the river are also working to establish a population of salmon and grayling, which has already yielded results, since the first salmon have been caught in the river. This helps to make Kongeåen an attractive angling destination.
The local angling association, Vejen og Omegns Sportsfiskerforening, holds the fishing right to angling, starting from the western banks of Knagemølle and further downstream in the direction of Foldingbro, a stretch of 7 km. Fishing rights apply only to the south side.

There is ample parking to the southwest of the bridge at Skodborghus and by Knagemølle and Frihedsbroen (Freedom Bridge).