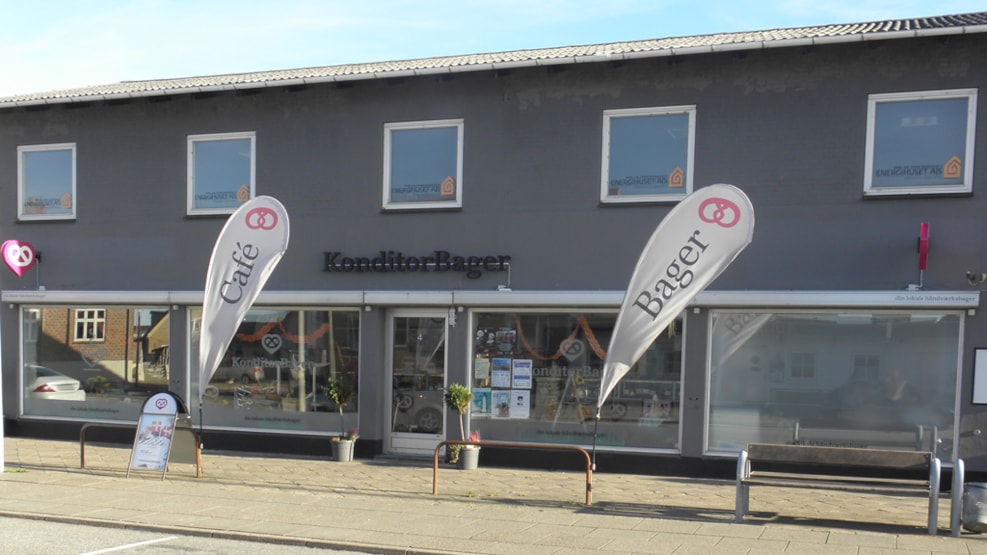 Konditor Bager Hirtshals
Have a rest at the town's cozy bakery. Enjoy a cup of coffee, eat a bite and enjoy the lovely scents.
Baker's with cozy café in pleasant surroundings. The bakery is situated in Jyllandsgade at the end of the pedestrian precinct. Traditional skills are always in focus. We have everything from warm rolls to healthy sandwiches and a great selection of delicious cakes.