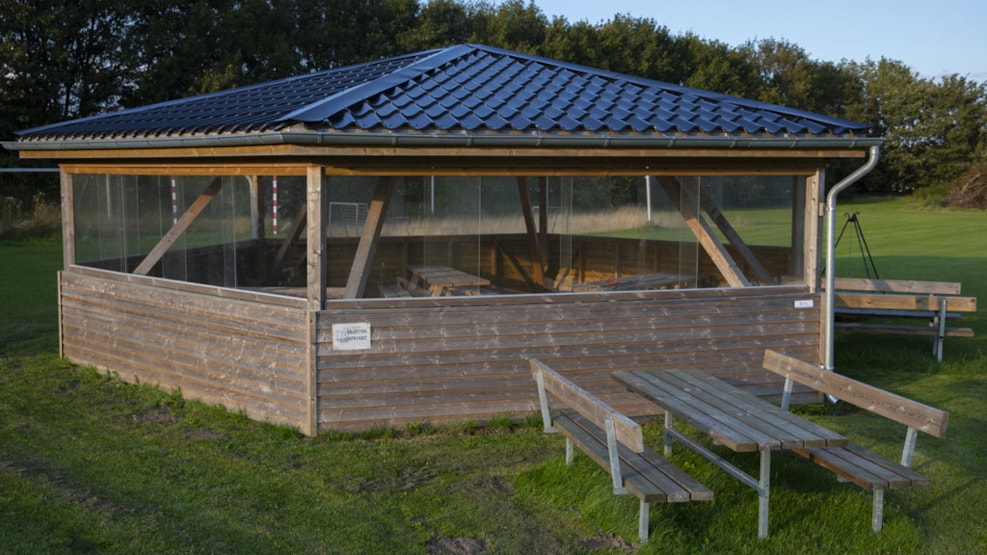 Kollemorten Ancient Road Visitor Centre – campfire shelter
The campfire shelter by the Kollemorten visitor centre is located between Givskud and Nr. Snede. Here you find room for 50 persons, a playground, football pitch as well as access to a toilet and water.
Facilities: Campfire shelter, tables and benches
Number of persons: Room for 50 persons in the campfire shelter, 15-20 persons at tables and benches in the open
Toilet: Yes
Access to water: Yes
Access to firewood: Firewood can be purchased on site for DKK 25
Other facilities: Playground and ballgame courts. Motorhome parking, tent camping for a fee and rental of 6 cabins via haervejscenteret.dk.
Parking: Ancient Road Visitor Centre Kollemorten, Hærvejen 218, Kollemorten, 7323 Give