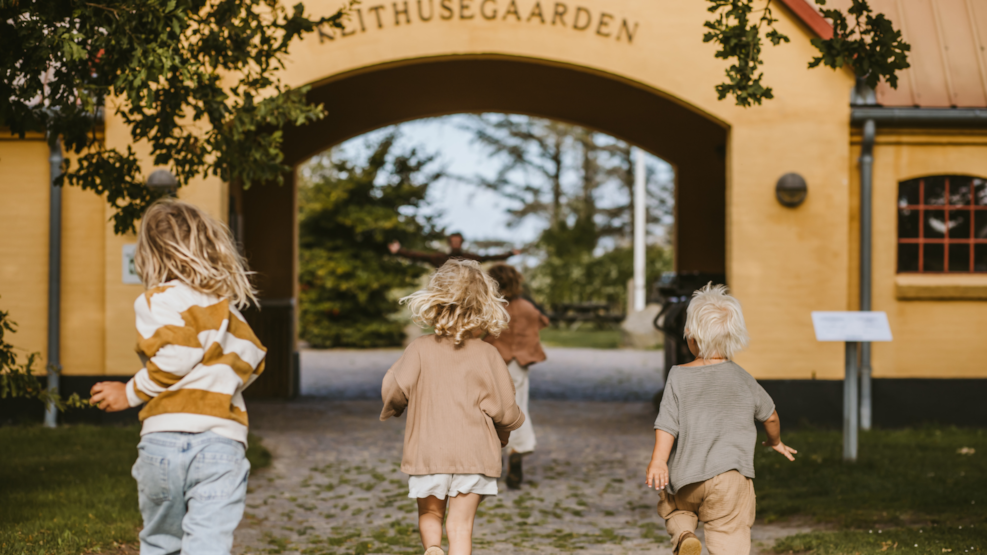 Klithusegården - Skallerup Seaside Resort
Visit the animals at the Animal Farm - Skallerup Seaside Resort, which is open all year.
Klithusegaarden Farm is located 1,5 km from the central building. At Skallerup Seaside Resort's farm you can take part in daily feeding of the animals, which include horses, pigs, cows, donkeys, deer, goats, hens, chickens, rabbits and cats. There's also a fire ring and challenging exercise course, small playground and Madam Blå, where coffee, ice cream and soft drinks are sold. Admission per guest who don't stay at the resort DKK 25,-.

Events that are a natural part of the operation of a farm are held at appropriate times throughout the year: harvest days, storing the grain, threshing and potato days, and you can share in the work if you like.